Kyle Richards Shares Her Tips For Keeping Her Hair Looking Fabulous!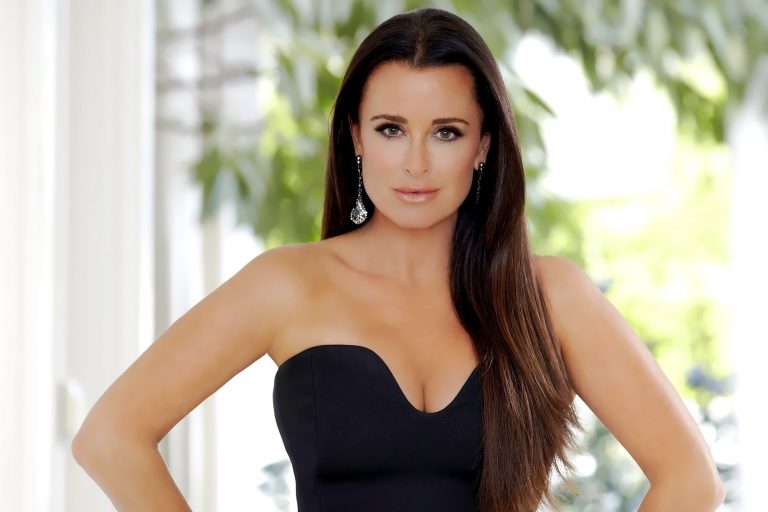 Kyle Richards definitely has the most swoon worthy hair of all the women on The Real Housewives of Beverly Hills. It's so long, lush and thick looking and it's all natural! No hair extensions in sight!
So what's her secret? It's Pantene! Yes, you heard right. The reality star recently dished out some of her top tips to keep her mane nice and glossy and the supermarket shampoo was top of the list. Apparently she's been using it for years and just loves it!
Kyle says: "I'm a big believer in less is more when it comes to your hair.  I've used Pantene for many, many, many years and people would always say, 'Oh are you kidding me?! I buy this really expensive shampoo' and their hair didn't even look that great to me, so I was like, you know what, I'm sticking with Pantene."
Another tip Kyle has is not to worry about washing your hair every day. In fact it's better if you don't. Also the 'way' you brush your hair is of utmost importance. Never start from the top, you'll just damage your hair.
"I do not think you should wash your hair every day. You have to give your hair a break. Also, it's really important to brush your hair from the bottom and work your way up, " she says.
The reality star says she is constantly reminding her daughters (who incidentally have all inherited the good hair gene) to always start from the bottom when brushing.
And when Kyle has her hair blow dried professionally she extends the longevity of the blow out by sleeping with her hair tied up,
"Another good thing I think is that when you have your hair blown out and you want to keep it, I twist my hair and sleep in a knot on my head so when I wake up in the morning I take it down, and it looks like I just had my hair done."
While all these tips are amazing what I really want to know is "what was she thinking by bleaching her hair blonde all those years ago?" Wowsers! How different does she look?
Photos: Google images