Kylie Jenner Earns Respect From Fans For Looking after Stormi's Natural hair!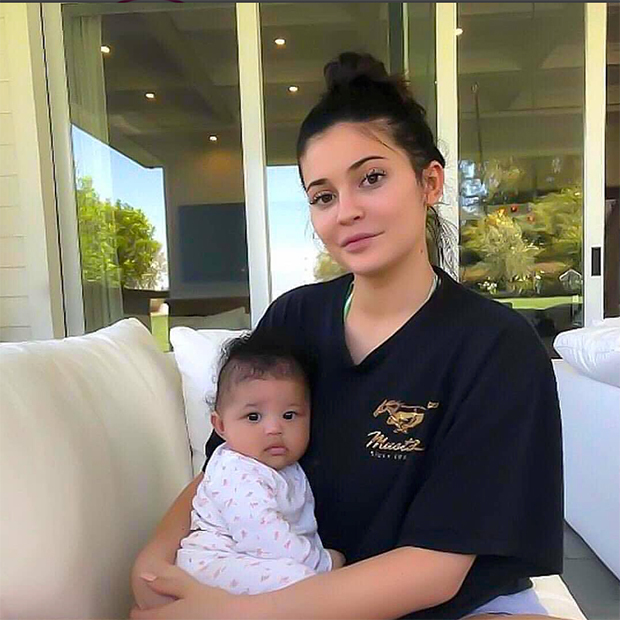 Kylie Jenner Earns Respect From Fans For Looking after Stormi's Natural hair!
Kylie Jenner has been praised by fans for taking the time to learn how to properly look after daughter Stormi's natural hair.
Jenner knows that having a biracial child means educating yourself on how to best deal with the adorable curls Stormi is sporting. The sweet mother daughter moment is so much more than just a hair tutorial and fans are praising Jenner for keeping Stormi's hair healthy while also staying humble.
The young mum and reality TV star posted the videos of the whole process. "I love
doing her hair
. I'm not the best. But I love learning," Jenner wrote in the first video.
"Some of my favorite memories are of my mom doing my hair," the second video showed where Jenner carefully moisturising Stormi's curls before putting them up into a tiny pony.
"Can't wait till her hair is long enough to all fit in the pony. Gotta make it work for now," Jenner captioned the third video showing her daughter's hair in a high pony, with cute little curls coming out that were too short.
The video clearly outlined how the billionaire make up mogul handled Stormi's textured hair differently than she would her own hair. Jenner is invested in teaching Stormi that her natural hair is beautiful just the way it is.
Fans on both twitter and Instagram had nothing but praise for the mum for taking the time to educate herself and they applauded her techniques.
It's clear to see Jenner laid Stormi's edges with an edge brush and then went on to de-tangle and moisturise Stormi's hair before putting her hair into the cute ponytail.
View this post on Instagram
Check out some of the fan's comments to Stormi's mum.
One year old Stormi is in good company to learn about her natural hair as most of her cousins are bi-racial too. Kim Kardashian West has three kids, with a fourth on the way, while Khloe Kadashian also has daughter True.
View this post on Instagram
Images: Instagram