Lara Bingle And Sam Worthington's Son Looks So Grown Up As He Starts To Walk!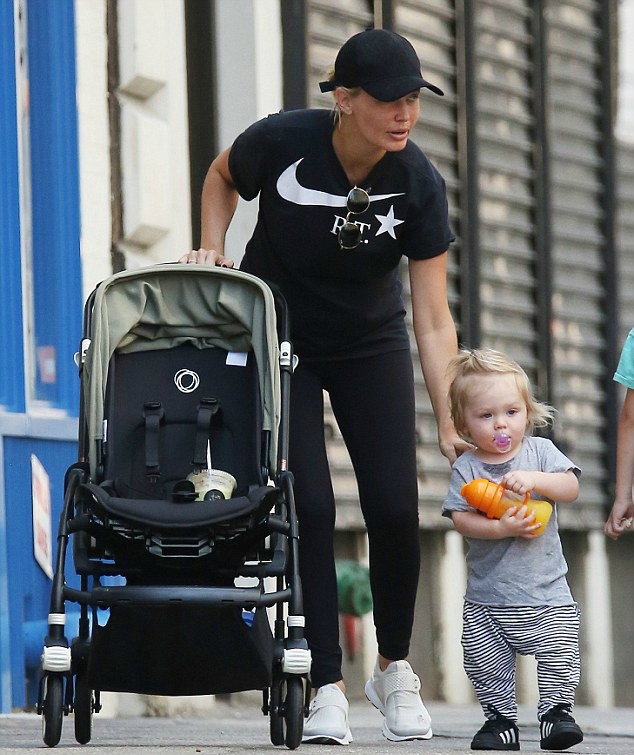 Lara Bingle and husband Sam Worthington took one year old Rocket out for the day in New York recently and he certainly looks all grown up!
The 29 year old model was dressed in a limited edition NIKE RT black t-shirt (which we've found for you here) teamed with black leggings and cool white kicks. She completed her sports luxe ensemble with a baseball cap.
Little Rocket has started to walk and took great delight in plodding along independently alongside his pram with his mum guiding him.
He looked super cute wearing a cool grey T-shirt and a pair of striped black and white leggings.
Husband Sam also spent quality time with Rocket as the famous couple chilled in one of New York's parks lapping up the sunshine.
The expectant mum can't wait to give her son a sibling and is looking forward to being a mum of two! In June Lara confirmed she and Sam were expecting their second child together.
'I'm just excited that Rocket gets a sibling and that they'll be so close in age together', she said.
'I'm sure it might seem full-on at the beginning for me, and it's probably a lot harder than it is now, but when they get older they can share their life together,' she explained.
Lara kept the pregnancy police away as long as she could before confirming she was expecting her second child. 'I think being pregnant is such a personal thing for a woman. I just find it weird even talking to you about it.' 'Sam and I, it should just be between us and close family,' she added.
Photos: Google images