The Latest Thing In Lingerie: The $35 ASOS Body Bow!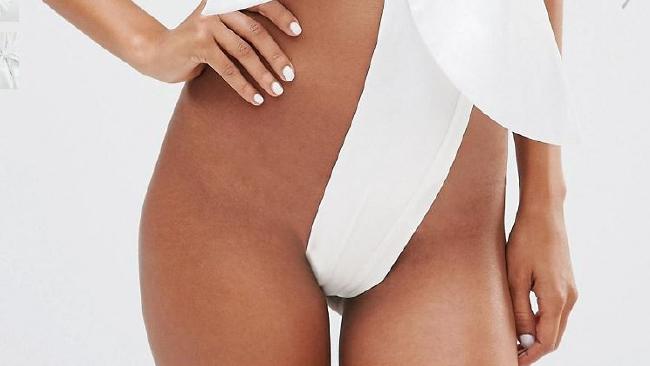 Are you looking for that special piece of lingerie that is somewhere between being nude and well, being even more nude?

Well, your prayers have been answered with the $35 "Unwrap Me" Body Bow, from British lingerie label BlueBella. Their goal is to "inspire female confidence" which is something you most definitely need to rock this piece of ribbon!
According to the description on ASOS, it come is three different colours- red, white and black- and can be tied in a number of ways. The description also says the bow is made of polyester and should only be hand washed.
This piece of 'lingerie'- and I use the term ever so loosely- reminds me of that other questionable piece of underwear- the C cup! Remember that piece of plastic that kind of balances on your hoohaa and sits in your bum crack?! Yeah that! My bet is the designer of the Body Bow and the C cup are totally hanging out together coming up with more torturous items that they can pass off as underwear.
Yeah…I'll take a pass on this one thanks!
Photos: Google images