Lauren Conrad Opens Up About Her Painful Hills Break Up With Boyfriend Jason Wheeler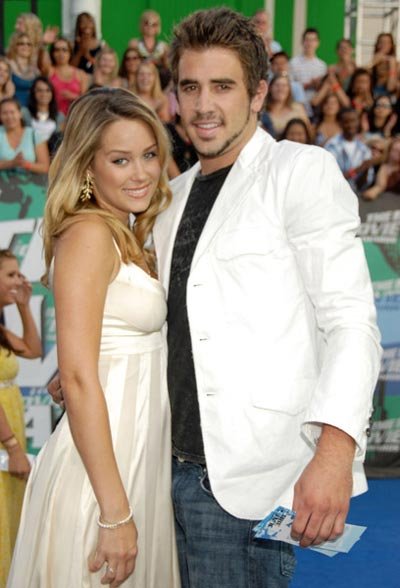 Remember the guy Lauren Conrad gave up Paris for? In one of the most memorable Hills moments, Lauren decided to forego an internship in Paris so she could stay behind in LA with her then boyfriend Jason Wahler who she dated from 2005-2006. With The Hills 10th anniversary special airing, we finally found out exactly what happened after that pivotal moment.
"After we went on a break from filming, it was like a couple weeks in, I finally decided to end things. We broke up. I said you have three days to get your stuff out, I'm having the locks changed on Monday," Lauren explained.
During the TV special we see a never-before-seen scene where Lauren and Jason meet-up post-breakup.
"When I saw Jason that day, it was the first time I had seen him since we had broken-up. It was really hard. What made it harder was I could see he wasn't sober."
If you're a fan of the series you'll know Jason struggled with substance abuse during after the show ended. He even appeared on Celebrity Rehab With Dr. Drew in an attempt to get sober.
During the meeting, Lauren realises Jason isn't sober during their conversation, telling him "It's 10 o'clock in the morning! You're not normal right now, what is wrong with you?" Lauren goes on to tell her ex- "I just feel like you're f—ked up and it's my fault."
Lauren says the whole scene was set up by the producers as neither of them really wanted to see each other following their break up.
"I just want to leave, and they're like, no, he wants to talk to you. Because I thought you were like messed up on something. It kills me to see you like that. Like, you're acting so weird," Lauren recalls.
The reality TV star says that at the time the break up was particularly difficult as she felt responsible for his well being and safety. It was a hard relationship to say goodbye to – in real life!
"That really broke me, because I felt like a responsibility to take care of him, and I felt like when we brokeup I was abandoning him because there were a lot of nights that I was getting 2 a.m. phone calls and I had to go pick him up passed out in the back of a club. So I was like who is doing that now, I know he doesn't have friends who are doing it…I was like, oh god, no one is taking care of him," she says.
Photos: Google images