Liam Hemsworth Wears Short Shorts and We Are Here for It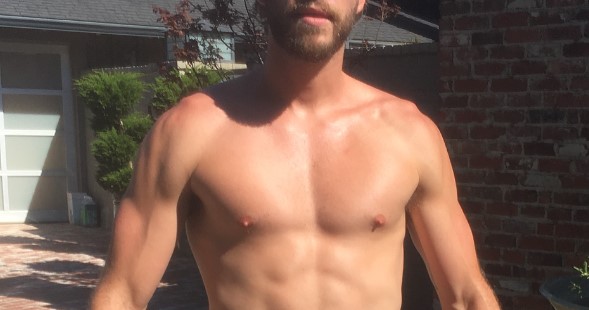 Liam Hemsworth Wears Short Shorts and We Are Here for It
Liam Hemsworth has stripped down to a teeny tiny itty bitty pair of shorts with the sides rolled under, taken a few happy snaps and posted them to his social media account before hopping into a refreshing ice bath.
Clearly, he is not currently in Australia at present. Brrrr!
The 27-year-old Aussie actor shared some truly sensational photos of himself on Instagram last night that has left many women across the world more than a little thirsty.
Anywhoo. No point delaying the entire reason why we're all here, right girls?
Liam actually posted three images to his account to celebrate his love of tiny shorts, ice baths and flexing.
Here are the other two:
Comments on his post ranged from ones like "Dear sweet Christ above" to "Bro, can't skip leg day!". But most people agreed that Miley Cyrus is indeed a lucky woman.
Speaking of Miley, Liam shared a sweet snap of the couple cosied up on the lounge together yesterday too. "My little angel and I," he captioned the photo.
Love your work, Liam. Stay cool.
Source: Instagram/Liam Hemsworth