This Is The Most Liked Photo Ever On Instagram…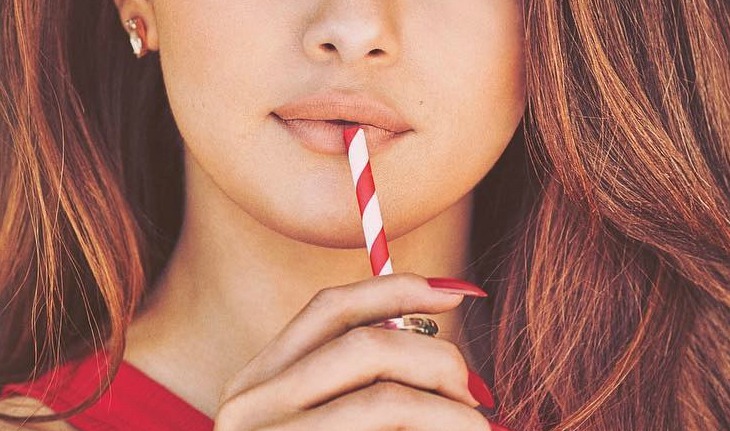 There are two types of Instagram users- those that are happy when their likes are enough for the names to stop showing and a number appears (that would be me) and then there are those like Selena Gomez who post a photo of themselves drinking coke and amass a phenomenal 4.2 million likes!!
The "Hands To Myself" singer has now scored the title of the most-liked Instagram photo in the history of the social media platform, ever!
The photo (below) shows Gomez looking at the camera while sipping Coca-Cola from a striped straw. Dressed in red, the singer looks stunning with her flowing long brown hair and freshly done nails.
She captioned the photo with "When your lyrics are on the bottle," which is part of the "Share a Coke and a Song" advertising campaign. The soft drink he company has been featuring lyrics from famous songs on their bottles.
Justin Bieber (Gomez' ex) previously held the record for most liked pic with a throw back of him and Selena kissing. It sparked rumours that the two were back on. They weren't. What it did though was get Justin over 3.7 million like for the cute pashing pic!
Before that is was Kendall Jenner who held the title. The below photo of the model had 3.6 million likes and featured Kendall's hair arranged in love hearts around her head. It was the most liked image on Instagram in 2015.
Photos via Instagram.