Lindsay Lohan Live Streams Herself Trying To Kidnap Syrian Children In Moscow!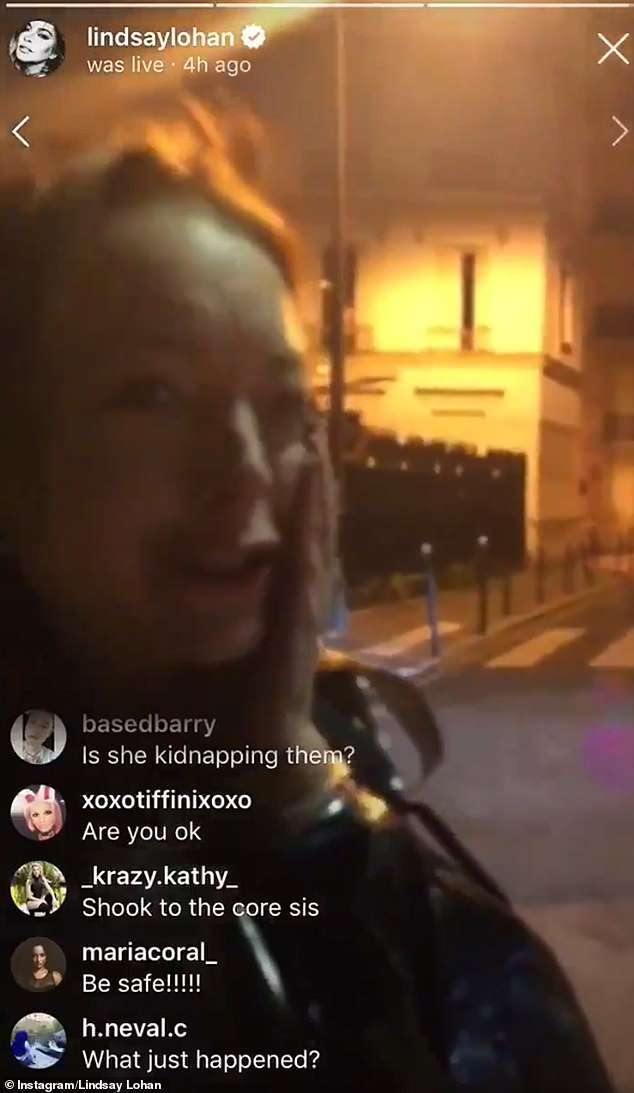 Lindsay Lohan Live Streams Herself Trying To Kidnap Syrian Children In Moscow!
Hollywood actress Lindsay Lohan is the poster child for why you should stay away from drugs!
In a bizarre new video which Lohan shared live to her Instagram stories, the former child star can be seen trying to take two young boys away from their parents in Moscow.
The family look to be homeless refugees as they sit by the road at night with bags of belongings. While it's unclear what happened before Lohan started taping the family, it's what happened during the video that has people stunned!
The Mean Girls actor, 32, was late-night streaming on Instagram in Moscow when she confronted a family-of-five who she believed were refugees from Syria.
Lohan can be heard speaking in a strange Arabic accent as she offers to take the boys back to her hotel room. She then appeared to accuse the woman of "trafficking" while telling her "don't f*** with me."
The Freaky Friday star can be heard telling the kids: "Do you want to stay in a hotel tonight? Do you want to watch movies? It would be so cool to watch a movie on a TV or a computer".
She then tells the woman: "You should not have them (your sons) on the floor, you should be a hardworking woman and you should be doing what you (can) for your children, so they have a better life."
"If someone is offering them a home and a bed, which is me at the moment, give it to them. They will come back to you. I won't leave until I take you. Now I know who you are. Don't f*** with me."
Lohan says: "Look what's happening, they're trafficking children. You're ruining Arabic culture by doing this. I'm with you boys, don't worry. The whole world is seeing this."
The mother then appears to attack the actress who can be heard shrieking and gasping while eventually proclaiming "I'm in shock."
Lohan looks to be following the family as they try to escape her. The mum eventually looks to have had enough and turns around and appears to slap our hit the actress across the face.
The actress is then seen holding the side of her face and proclaiming "I'm In shock," after falling to the ground. The family of two adults and three small boys then hurriedly walk away from the scene carrying their large bags.
Fans of the actress have since taken to social media to condemn the actress for her bizarre abduction attempt with many saying Lohan had no proof these children were being trafficked or abused. While it's common knowledge Lohan has long struggled with substance abuse it seems this latest video is a huge cry for help. Let's hope the kids in the video are indeed okay and that Lohan gets the help she needs as well.
Images: Instagram