Lisa Vanderpump Is Returning To The Real Housewives Of Beverly Hills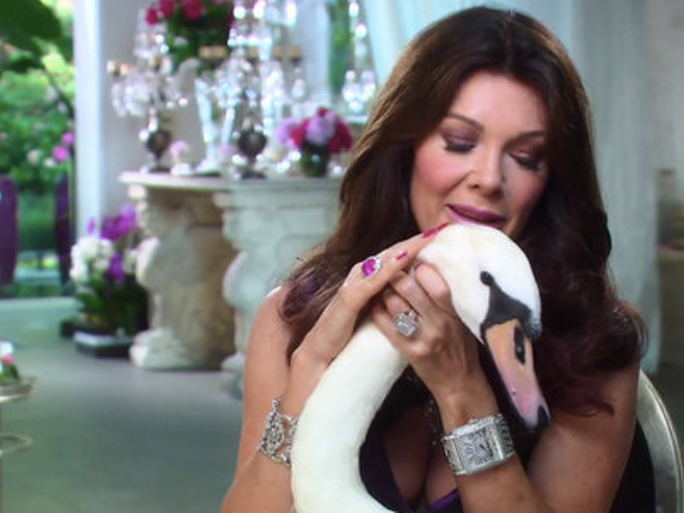 Can you imagine the Real Housewives of Beverly Hills without Lisa Vanderpump? With no more shots of her humongous glass doors at Villa Rosa? No more footage of her nursing Hanky or Panky the swan back to health? No more glimpses into her enviable wardrobe which could house 2 families comfortably?
Perish the thought people! Perish the thought! Luckily we don't have to worry about her exit just yet as Lisa is here to stay. E! News has reported that LVP has signed a new contract to return for the seventh season of the Bravo reality series.
According to a source, Vanderpump signed the contract after a few amendments were made. The main one being that more footage of all her humanitarian work would be shown during the series. Lisa does a lot of work for the LGBT communities and is eager for it to be highlighted on the show. She also wants more exposure for her crusade to stop Yulin's dog meat festival in China. Lisa is a huge animal lover- which is evident by the scores of pets she keeps at her home- from swans, to puppies to miniature ponies.
Sources also say Lisa is feeling a bit more comfortable with the entry of a new housewife to the mix. Her identity is being kept under wraps for now- but by the whispers around LA it's definitely a friend of Vanderpump's!
Lisa, who has been with The Real Housewives of Beverly Hills since the start, also has her own spinoff show. Vanderpump Rules, which is returning for a fifth season, follows the employees of her restaurant SUR.
Photos via Google images.
.