'Little People, Big World' Stars Zach & Tori Roloff Expecting First Baby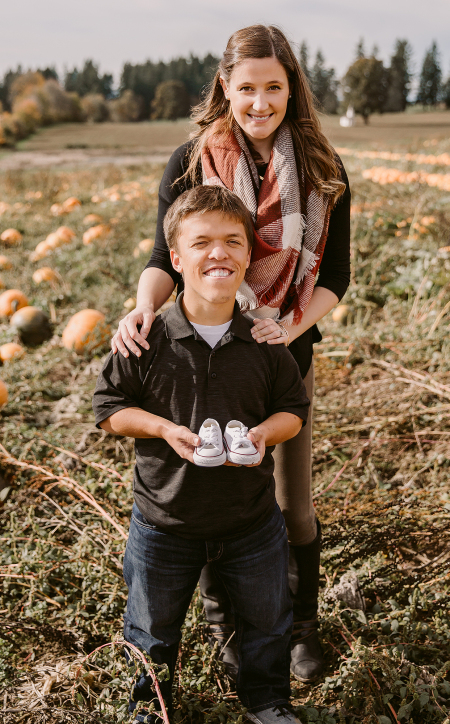 Zach and Tori Roloff from "The Little People, Big World" series have announced they're expecting their first baby together.
The couple took to Instagram to share the exciting news with all their fans on Monday: "Guess what… Zach and I are SO excited to FINALLY tell you guys the news!" Tori captioned the photo which included a pic of her ultrasound. "Thank you so much already for the love and support we have received!"she continued. "This is going to be one fun adventure! #ZandTpartyofthree"
Zach, who has dwarfism, opened up about the moment he found out he was to become a dad for the first time.
"I walked into the house and she had written it on a notepad that she was practicing her calligraphy, so I was reading through this," he said. "On the last page, she wrote, 'You're going to be a dad!' and I skipped right over it. Then she said, 'Wait, hey, you missed it!' Then she pulled it back and I read it. It was super cool."
"Super curious to know if it's gonna be a dwarf baby or not," added Zach. "Whether he/she will come out with some sort of dwarfism. That would be a super emotional time for me."
Congratulations to the beautiful couple- what a blessing for you both!
Photos: Instagram