Liv Tyler Looks Like She's Ready To Pop While Taking a Walk in NYC With Son Milo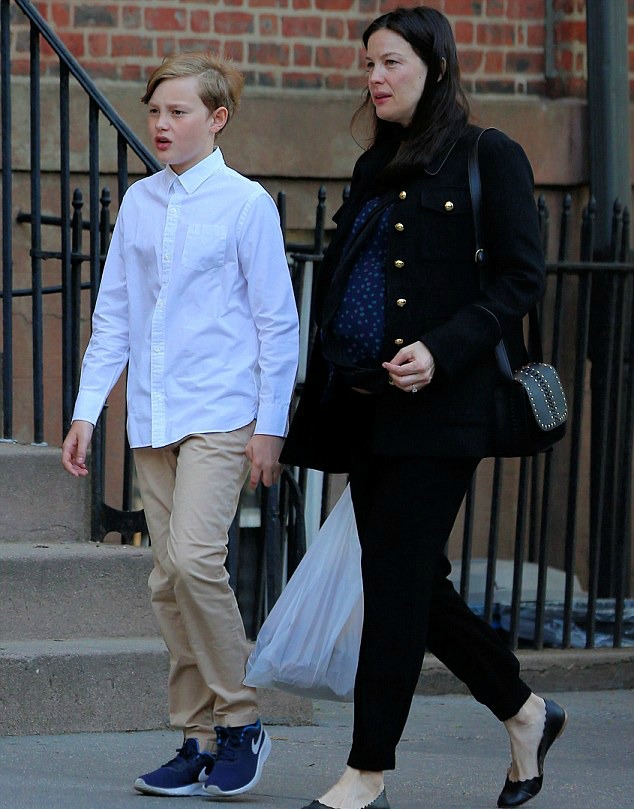 With only days to go before actress Liv Tyler gives birth to her third child, she decided to take a brisk walk in the NY sunshine with her eldest son Milo.
Milo, 11 is the eldest son for 38 year old Liv which she shares with her ex husband Royston Langdon.
The actress is currently engaged to entertainment manager David Gardner who is the father of her second son Sailor and her unborn child. Liv recently shared an adorable photo on her Instagram account of David swimming with their son at a friend's pool.
Although Liv definitely looks like she's ready for this baby to make it's way into the world, the brunette beauty still managed to pull off a stylish outfit to compliment her baby bump, Dressed casually in ballet flats, a printed shirt and smart blazer she looked cool if not a little uncomfortable. (Heck, who wouldn't be? When I was so far pregnant all I managed to put on were my 'good' thongs and tracksuit pants!)
We wish Liv and David all the best with the safe arrival of baby number three and look forward to finding out it's name!