Why Lorna Jane Clarkson Has No Plans To Make Plus Size Activewear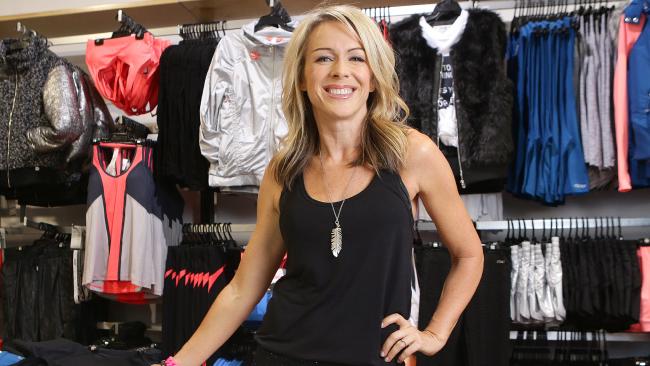 Activewear is big business these days and there's no bigger name than Lorna Jane. The queen of lycra leads Australia's $2 billion fitness fashion movement with sales increasing every day.
While founder Lorna Jane Clarkson says all women should have the freedom to partake in exercise it seems her activewear range doesn't cater for all of them.
She says she doesn't cater for plus size pieces as there is no demand for them from her customers. Across her 200 plus stores Lorna Jane caters for a range of women but only goes up to an XL with her activewear.
"We make the sizes that sell in our stores," Clarkson said. "Right now we have XS — XL and that's because that's what our customers want. If we were going to try a larger size we would sell them in a store that demanded larger sizes, but that hasn't resulted in sales for us."
Critics say Clarkson, who is worth an estimated $500 million,  should be catering for all shapes and sizes.  But she says she will start catering for them when they start asking for them.
"Any criticism that we get are people who don't support our brand anyway. If they did they would be walking into our store and trying on the clothes, and if they didn't fit we would say 'OK, we need to start making those clothes in a bigger size', she says.
"Our brand is totally customer focused, and we haven't felt the demand for bigger sizes. If my customer wanted bigger sizes, I would absolutely accommodate. But we have tried it and not sold it."
So popular is the Lorna Jane brand that IBISWorld analytics state one piece of the brand's athletic range is sold every 19 seconds in Australia.
Lorna Jane started back in 1989 when the then aerobics instructor made clothing patterns out of newspaper while living in Cairns. "I had no formal training. I just made patterns out of newspaper and sewed on my Janome," she said in an interview. "Then women in my classes started asking me to make similar pieces, and overnight it turned into a fulltime job."
Photos: Google images