Macaulay Culkin Gets His Toes Painted By God-Daughter Paris Jackson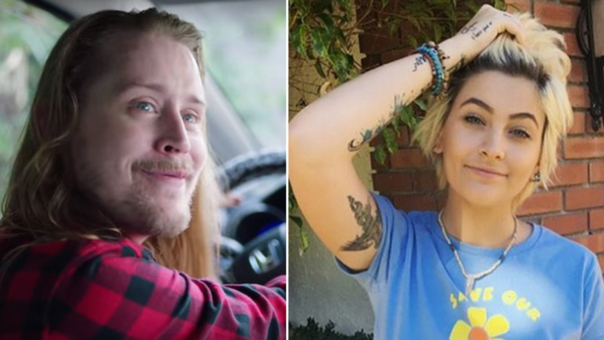 Hollywood is full of unexpected relationships between stars. For example did you know OJ Simpson was Kim Kardashian's godfather? Or that child actor Macaulay Culkin is godfather to Michael Jackson's daughter Paris?
The 18 year old Jackson has always been close to her godfather Culkin with the actor remaining  very close to the family especially since Michael's death in 2009.
In fact the Home Alone star received a mani-pedi from Paris just the other day and the teenager shared the pics on her Instagram. The colour, in case you're wondering, was burgundy.
"Model? nah i paint hipsters toenails for a living," Jackson captioned the pic below.
These days, 36 year old Culkin lives in New York City and jams with his band The Pizza Underground as well as acting in various projects including, The Jim Gaffigan Show.
The notoriously private star opened up about his life recently saying, "I'm a man in his mid-30s who's essentially retired. I kind of go where the wind takes me a little bit."
Photos: Instagram