Madonna Loses Custody Of Son Rocco And Vents Her Frustration On Instagram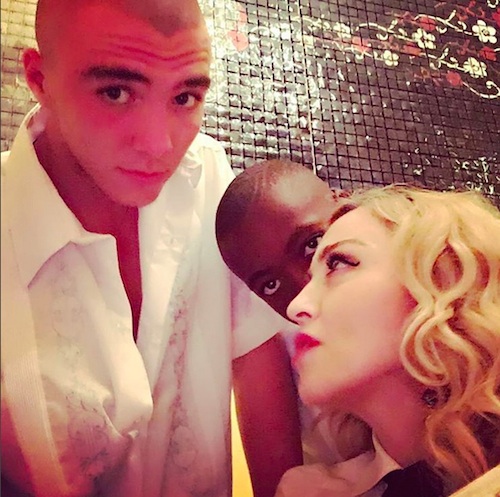 The battle over where Madonna's son Rocco will live is over for now as dad Guy Ritchie is awarded full custody of the 16 year old.
Following a bitter nine month custody battle, the couple reached an agreement that will see Rocco living full time with his father in London.
The agreement was reached just hours before the couple were due to appear in court to continue with custody proceedings. Guy Ritchie, 47 had been seeking for Rocco to remain with him and his new wife in London.
"The case is settled and everyone agrees that Rocco's needs changed and he's going to be living with Dad. "Everyone's agreed to that and there's no further need for any kind of a court case," a source said.
Up until now Rocco had been living with his mum but ran away to his father's house following a huge disagreement during Madonna's Rebel Heart tour in 2015.
Ever since then Madonna has been trying to convince her son to come back and live with her. At one stage the two weren't speaking but have since reconciled and have worked hard to mend their broken relationship. Rocco however still wants to remain in London with his father.
Details of the settlement have not officially been released but it is understood Madonna plans to visit as often as she can.
While no official statement has been made from either party, Madonna in true rebel style took to social media on Wednesday to voice her opinion.
Just hours after the custody of Rocco was decided, the singer appeared to take a swipe at the decision through a series of photos.
In the pictures (shot by Mert Alas) shared on social media, the Vogue singer can be seen in a black hoodie with a crown drawn on her head above the words 'Queen' and 'B****'.
Posting the photos to both Instagram and Twitter, she seemed to take a swipe at the days events.
Next to the one reading 'B****', she wrote 'Because sometimes soccer Mom's need to be a…
The caption attached to the 'Queen' image read: 'And be treated like a…'
Photos: Instagram