Madonna and Guy Ritchie Continue Custody Battle Over Son Rocco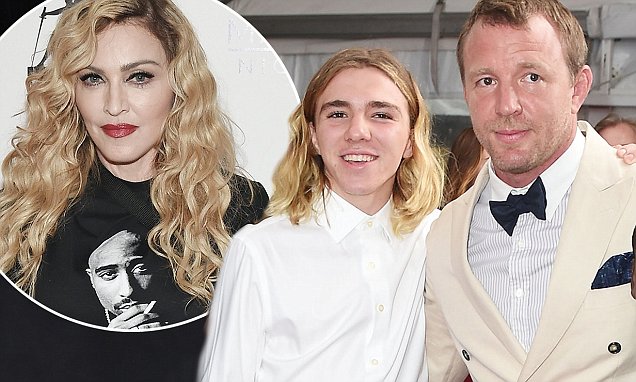 The custody battle between Madonna and Guy Ritchie over their son Rocco looks set to drag out for another month as their courtroom hearing which was scheduled for this week has now been moved to the 2nd of March.
Madonna, 57, wants her 15 year old son to live with her in New York – but Rocco has said he wants to live in London with his dad and new wife Jacqui Ainsley.
Madonna has accused Guy Ritchie of brainwashing Rocco into staying with him. Even though a Manhattan Civil Supreme Court judge ordered that their son move back to New York to be with his mother, he reportedly prefers to remain at Ritchie's London residence.
"Madonna thinks Guy is turning her son against her. He's telling Rocco he should stay with him. It seems like he's trying to brainwash the kid," a source said.
The high profile couple split in 2008 and due to the fact that there was no pre-nup in place, Madonna reportedly handed over $75 million to Ritchie. Things took a turn for the worse after that with Guy and Madonna barely acknowledging each other these days.