Mandy Moore Explains Her Sperm Tattoo!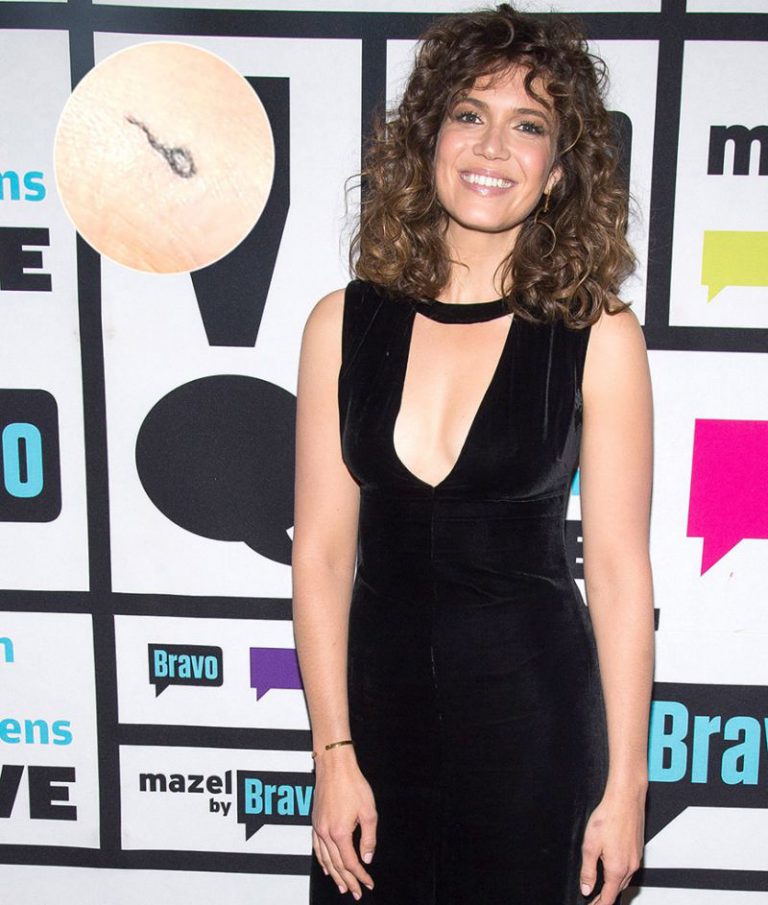 Mandy Moore is constantly being asked why she has a picture of sperm tattooed on her foot.
The 32 year old singer shared its history on a TV show last week explaining the ink happened while she was on tour with her band.
"About 10 years ago, I was on tour with my band," she explained. "When you go city to city, you're on a bus, but you get a day room in a hotel. I was the only girl, so I had my own room to shower, and all the guys in my band shared a room."
While Mandy had no problem sharing the shower she did have one rule- no masturbating while in there!
"It became this big joke, because one of my band members was like, 'I don't want babies on my feet,'" she recalled. "And so we created a song called 'Babies on My Feet' that we sang onstage every night. No one had any idea what we were talking about."
To commemorate the tour all the band mates, including Mandy, got 'babies on our feet' tattoos.
While Mandy doesn't regret the tattoo she says sometimes things can get slightly awkward. Like the time her stunt double in the horror-thriller 47 Meters Down also had to get the same 'silly joke tattoo' (see below).
Photos: Google images