Mariah Carey Dances And Cooks With Son To Her Hit Christmas Song "All I Want For Christmas!"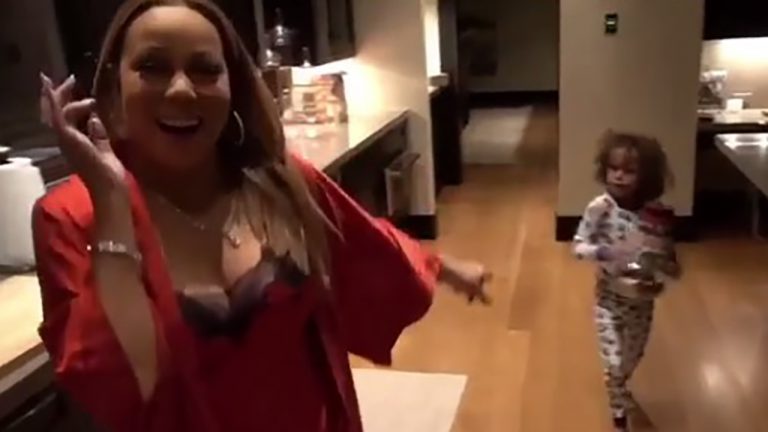 Mariah Carey has given us all a very special gift this Christmas! A video of herself dancing around the kitchen (in trademark lingerie) while singing to her hit song with son Moroccan.
It's official- the diva is the queen of the silly season!
The 46-year-old singer Instagrammed the video of her and her 5 year old son bopping around the kitchen to her classic hit, "All I Want for Christmas Is You."
Mariah shows us what a multitasking mum she is by continuing to cook up her special sauce while dancing and singing to the camera. I mean come on, take away the glitz and glamour, isn't she just like all of us dancing around the kitchen while meal prepping??
The singing diva is spending the holidays in Aspen, Colorado with her children, as well as new boyfriend Bryan Tanaka. The two haven't been shy about their new relationship and partake in lots of PDA whenever they can.
"They walk around holding each other's hands and are always very affectionate. They're always smooching," an eye witness said, "they are clearly boyfriend and girlfriend."
Ex-husband Nick Cannon, will be joining the family in Aspen just like he normally does. Despite the fact the two are divorced, Mariah and Nick always try to spend holidays and celebrations together as a family.
"As he normally does for the holidays, Nick Cannon will be joining Carey, Tanaka and the kids in Aspen later this week," a source said.
Photos: Instagram