Mariah Carey Meets The Head Of The United Nations With Her Lingerie Exposed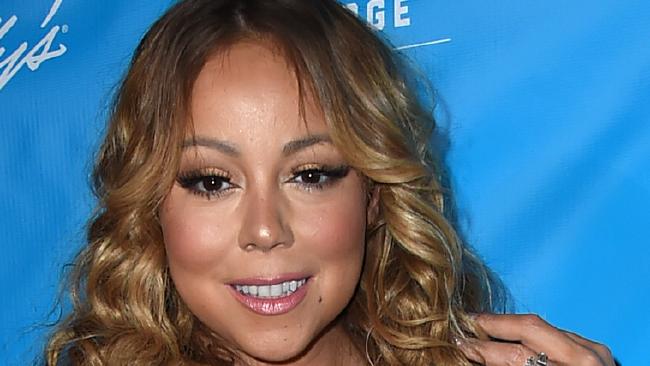 Mariah Carey attended an exclusive event held in honour of United Nations Secretary General Ban Ki-Moon this week in LA.
Mariah was among the few stars to attend the private party which was held at movie mogul Brett Ratner's LA estate Hilhaven Lodge on Wednesday.
While we're not sure if there was a dress code for the event we're pretty sure people knew this wasn't a Hugh Hefner get together! Other guests such as Courtney Love and actress Dakota Johnson, dressed in black evening wear to meet the 72-year-old South Korean statesman. Mariah however opted to go with the "help I can't zip up my jacket" look!
The singer arrived dressed in head to toe black leather with her jacket unzipped to expose a lacy black bra which she was busting out of. She teamed the look with sky-high stripper heels.
No comment yet from the statesman on what he thought of Mariah's outfit of choice, but 'Leather Tuscadero" called and she wants her clothes back!
Photos: Google images