This May Be The Best Commercial For Lamb Ever Made!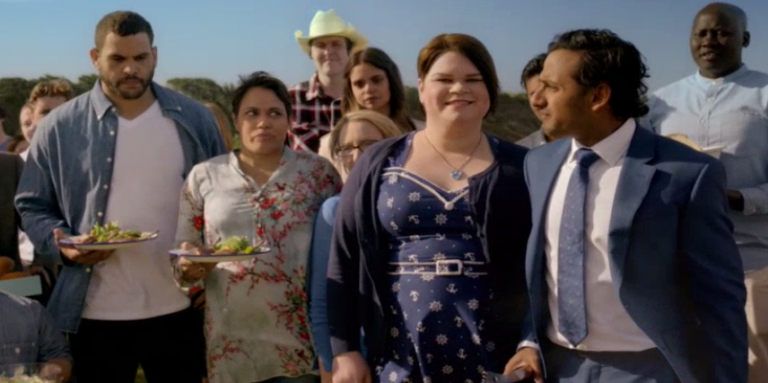 Meat and Livestock Australia has launched a new campaign promoting Australia's cultural diversity and the role that food plays in bringing families and friends together. This new ad for Spring Lamb may just be the best commercial ever made! And by best I mean it is the most inclusive and diverse advertisement you will ever see on your screen.
While it's very tongue in cheek, it makes sure to not discriminate against ANY person- regardless or race, colour or sexual orientation.
The commercial starts off TV presenter Luke Jacobz announcing: "I'm here to address concerns that too many perky white males are contributing to a lack of diversity on our our screens". Jacobz then walks past a tree and changes into Indian/Australian actor Arka Das, who continues: "And we couldn't agree more. We've got everyone in the room."
The ad features appearances from transgender comedian Jordan Raskopoulos, footballer Greg Inglis, Olympian Cathy Freeman and model Samantha Harris. It includes the gay dads, Jehovah's Witnesses and even  a Hare Krishna vegetarian for goodness sake!
The tag line is – What's the best thing about diversity? Everything! So let's all unite with the meat that doesn't discriminate – Lamb.
It's clever, witty and a terrific feel good commercial that celebrates what this country is all about- diversity and unity! Having said that- I can almost guarantee there will still be that one person who still takes offence!