Meet The Actor Who Will Play Han Solo In The Next Star Wars Film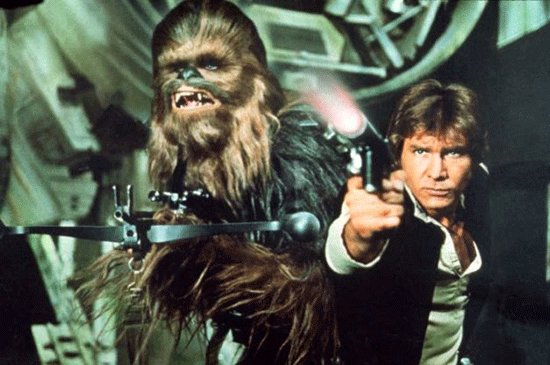 Following months of speculation, Disney have officially confirmed who will play the iconic role of Han Solo in the new Star Wars movie.
Alden Ehrenreich,26,  the break out star of movie Hail Caesar, is set to play the young Han Solo in a new standalone movie about the character's early life.
"This is going to start right where the last one left off," "Episode VIII" director Rian Johnson said. "It was a break from tradition."
He added, "The second film is where we zoom into the characters, getting to the heart of them and challenging them."
Disney made the announcement during the Future Filmmaker panel at the Star Wars Celebration Europe event over the weekend.
"We thought this was the hardest casting challenge of all time. They were the biggest boots to fill," said Johnson.
Ehrenreich said, " I auditioned for six months. The coolest part was I went on the Falcon for a chemistry test with Chewbacca. It was unbelievable. It was more exciting than nerve-racking."
Alongside its central Star Wars films, Disney plans a number of spin-offs, set to focus on popular characters such as Solo and bounty hunter Boba Fett.
"Episode VIII" sees the return of Hamill, Fisher, Adam Driver, Daisy Ridley, Boyega, Oscar Isaac, Lupita Nyong'o, Domhnall Gleeson, Anthony Daniels, Gwendoline Christie and Andy Serkis. New cast members include Benicio Del Toro, Laura Dern and Kelly Marie Tran.
"Star Wars: Episode VIII" will open on Dec. 15, 2017. The untitled Han Solo standalone movie will open on May 25, 2018.
Photos via Google images