Meet The New Contestants On The Block 2016!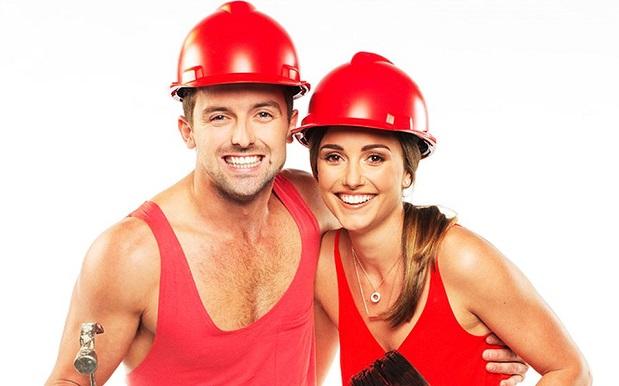 Sunday night saw the return of our favourite home reno show The Block which is back for it's 12th season!
Five couples have been given the task of renovating a former soap factory in Port Melbourne and transforming it into five exquisitely overpriced apartments.
Of course we all know The Block is about renovating, interior design and seeing who can out do each other in the weekly challenges. But let's not forget the real reason we all watch- to see how these couples cope with the ridiculous pressure they are put under week in week out. No sleep, ridiculous timelines and being together 24/7 is reason enough to push any normal couple to breaking point!
And speaking of couples, let's see who will be fighting it out this year to take out The Block 2016:
Victorian boys Andy and Ben are best friends who met while completing their diploma of sport course. They went to uni to study education together, did their prac together, went on camp together and even landed jobs together at the same school. Although they have NO renovation experience, they claim to be fast learners who just want to win enough money for a first home deposit.

Dan and Carleen from WA are the oldest couple ever to take on The Block and their motto is "renovate to educate your children and make them better people." Umm? Yeah not sure what that one means. Between them they have years of experience renovating homes so they are super confident in their abilities.
Chris and Kim are from Newcastle and will be the third couple from the city to win if they manage to beat everyone else. Dean and Shay won in 2015 and Brad and Lara in 2012. The duo say their competitiveness is their biggest asset: "We are super-competitive in everything we do, even against each other," Kim said. "If we're making the bed or unpacking the dishwasher, who can do it faster, who can do it better."
Julia and Sasha are a couple from Melbourne who have been together for four years. Describing themselves as determined and strategic they believe they have the edge due to Julia's day job which is styling properties for auction.
Brisbane couple Will and Karlie are engaged high school sweethearts who have been together for nine years. She's handy on the tools, he's an electrician, and they say they are in it to win no matter what! Punters already say they will be the 'WINNERS OF THE BLOCK 2016'.
The Block's first room reveal will be on Nine at 7.30pm Monday.
Photos: Channel Nine