Megan Fox And Brian Austin Green Call Off Their Divorce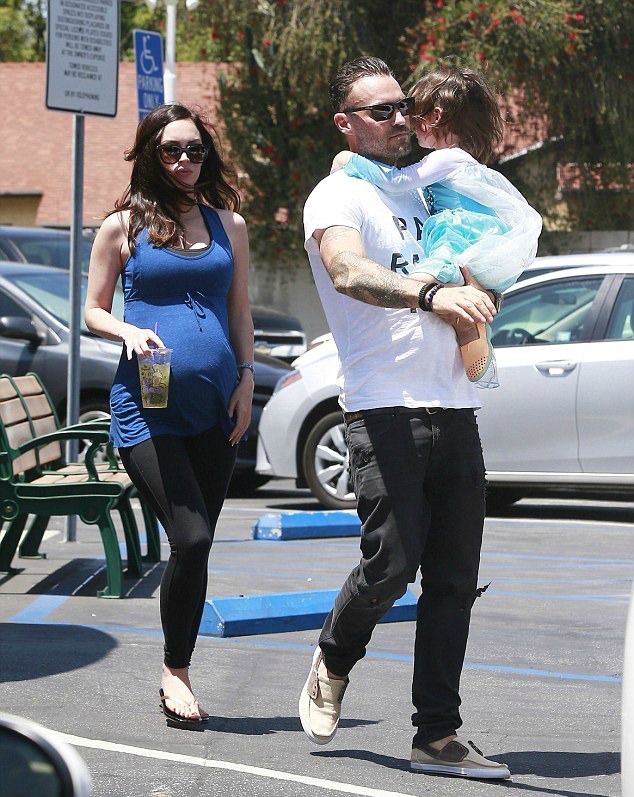 Actress Megan Fox was spotted having lunch in Los Angeles on Friday with husband Brian Austin Green and their two young sons, the same day it was announced they were officially calling off their divorce.
A source close to the 42 year old Green said 'Brian and Megan are living together in Malibu with their boys. They have been getting along and seem very happy. They are just waiting for the baby to arrive.'
The celebrity couple announced their separation in 2015 and proceeded to set the wheels in motion to divorce. Earlier this year, Megan Fox announced she was pregnant and all fingers were pointed at Green as being the father.
The 30 year old actress confirmed that her then estranged husband was indeed the father and that the two of them were going to try and work on their marriage. Fox is expecting their third child this year who will be a sibling for their boys Noah, three, and Bodhi, two.
'During their separation, Brian always hoped Megan would change her mind about the divorce and he is very happy that she did,' the source said. 'They both worked hard to figure out their marriage and things seem great.'
Photos via Google images.