Meghan King Edmonds Shows Off Post Partum Body Days After Welcoming Twin Boys!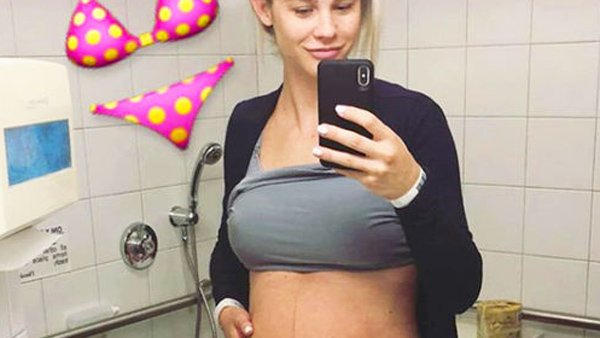 Meghan King Edmonds Shows Off Post Partum Body Days After Welcoming Twin Boys!
The former star of The Real Housewives of Orange County took to Instagram recently to share a raw photo of her post partum body just two days after giving birth to her twin boys with husband Jim Edmonds.
In the bathroom selfie Meghan King Edmonds wrote "I worked on this bump for a long and hard 37 weeks, you didn't think I'd give up that easy, did you?"
Her post has attracted a lot of positive comments from women who found the photo refreshing and brutally honest. Comments such as "great to see you share this Meghan" and "love your honesty" were just some of those shared on the post.
Meghan and husband Jim welcomed their twin boys on June 5 and are the second and third kids for the couple, joining big sister, Aspen King Edmonds. (They also have four stepsiblings from Jim's previous relationships.)
Jim shared a photo of his twins' footprints on his arm in his Instagram Story. "1 little foot each," he captioned the photo. "They made it. Everyone is safe and healthy. Pictures will come soon."
Meghan was very candid about her IVF journey but also about how she was preparing her body to give birth to her little twin boys.
"I love knowing my body can handle childbirth; it's such a beautiful gift to experience a vaginal delivery drug-free. It's not scary, it's exhilarating! It's badass! It's spiritual! It hurts like hell but I can handle it! And I'm looking forward to each mind-blowing contraction because out comes two babies at the end. I do hope it's quick and relatively easy but if not, I can handle that, because I have before. I've prepped my body by treating it like a temple through nourishment, I've prepped my mind by breathing and meditating, I've prepped my spirit by praying: I've got this. Let's do it," she said.
Congratulations you two! We can't wait to see photos of the adorable bubs!
Photos: Instagram