Meghan King Edmonds May Have Just Revealed The Name Of Her Baby Girl!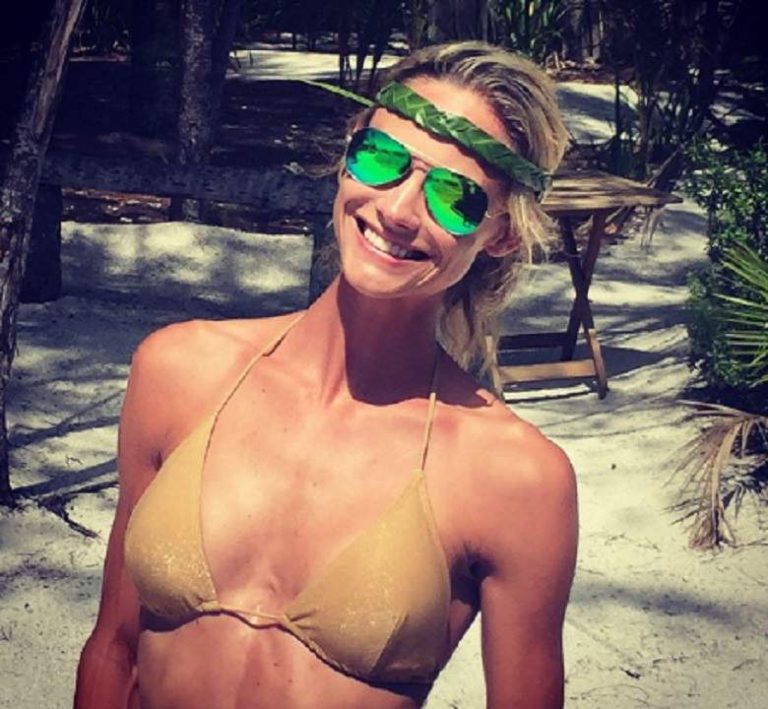 The Real Housewives Of Orange County star, Meghan King Edmonds is expecting her first child with husband  Jim Edmonds later this year and she may have already chosen the name.
"We're thinking about the name Watson, we really like that," she said during a recent interview  "And that's one of Jimmy's family names. But I don't know, we'll see."
The expectant mother and her hubby haven't agreed on a name for their little girl just yet, but Meghan is eager to do so. "I need to monogram things," she said.
Meghan and Jim have been married since 2014 and this will be their first child together. Jim already has 4 children of his own from a previous marriage- three daughters and a son.
The 31 year old reality TV star had to undergo IVF treatment to fall pregnant and she documents the whole process on the show. Meghan overcame her intense fear of needles in order to give herself hormone shots while going through treatment. Although she was afraid of needles, Meghan says that was nothing compared to the side effects of all the hormones.
"Feeling exhausted and bloated … it changed my lifestyle. I'm used to working out every day, and I wasn't able to because I was tired," she explained. "And my ovaries were growing so big that it was actually dangerous if they would've gotten hit. They could've bursted."
Photos via Google images.