Mia Farrow's Son Thaddeus Has Died Aged 27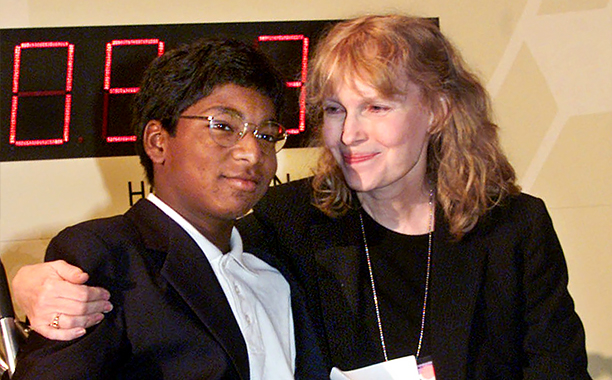 Mia Farrow's 27 year old son Thaddeus died on Wednesday in Connecticut. Police discovered his body inside his car suffering from life-threatening injuries. Authorities say he was pronounced dead on arrival at a local hospital and no foul play has been suspected.
The actress adopted Thaddeus, after her divorce from Woody Allen, when he was just 12 years old from an orphanage in India. He was a paraplegic after suffering from Polio as a child.
Mia, a UNICEF ambassador, had 14 children, 10 of which were adopted. Thaddeus is the third to die after Tam (aged 21 in 2002) and Lark (aged 35 in 2008). She has four biological children, twins Matthew and Sascha and their brother Fletcher Previn with her second husband, Andre Previn; and Ronan Farrow with Allen. Mia also adopted Soon-Yi Previn who is now married to her ex husband Woody Allen.
In a 2013 interview with Vanity Fair, Thaddeus Farrow spoke about being adopted by Mia Farrow.
"It was scary to be brought to a world of people whose language I did not understand, with different skin colors," he said. "The fact that everyone loved me was a new experience, overwhelming at first."
Photos: Google images