Michelle Bridges Hasn't Slept A Full Night In Seven Months And Gets A Night Nurse To Help!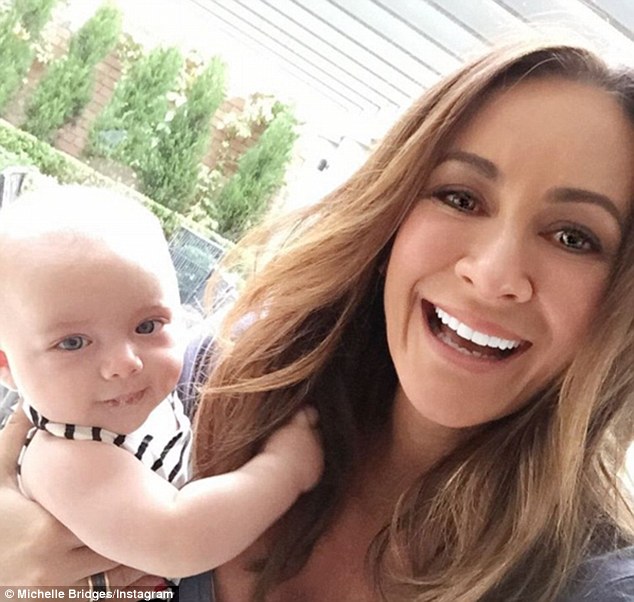 First time mum Michelle Bridges recently admitted she hadn't slept a full night since her son Axel was born seven months ago.
The 45 year old trainer revealed she was getting a night nurse to help settle her son overnight and to allow her to get some sleep.  Michelle said it was the best thing to do after speaking to many friends and getting 'heaps of advice from lots of different people.'
While the nurse is yet to start, Michelle is very much looking forward to getting some much needed sleep. All new mothers can certainly relate to the horrible feeling sleep deprivation can leave you with. It truly is near impossible to function all day with little or no sleep over night!
'I still haven't managed to get her to my place yet! But I'll still get her in this week,' Michelle said.
'I think that's pretty sound advice, from a lot of other ladies who have gone through the same thing.'
'So hand over heart, I have to say it's been seven months and I have not slept a full night.
'I didn't even know that was possible but apparently it is. I'm still talking, just',' she said.
Michelle may be sleep deprived just like every other new mum in the world but that hasn't stopped her from gushing about her adorable boy Axel. The trainer often posts photos on Instagram, like the one above, which show just how smitten she is with the seven month old!
'Can you stop doing that???' she captioned the photo, referring to his cute facial expression.
Axel is the first child for Michelle and Steve, while he has children from a previous relationship.
Photos: Instagram and Google images