Mila Kunis Reveals A Make Up And Photoshop Free Cover For Glamour Magazine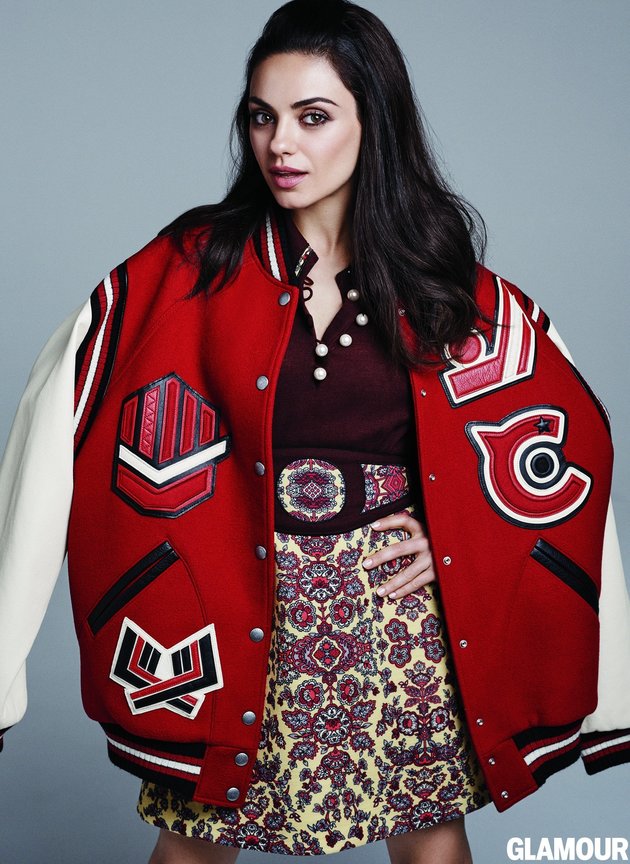 Mila Kunis is the latest celebrity to appear on the cover of a magazine without a lick of makeup.
The "Bad Moms" actress is Glamour's August cover girl where she gives an honest interview about her marriage and motherhood as well as appearing on the back cover sans make up.
Wearing a singlet and her own necklace, Mila is wearing nothing more on her face than "skin serum, eye cream, and lip balm," says the mag.
The 32 year old actress shared some of her beauty tips with her readers and revealed she doesn't wear makeup or wash her hair every day. Milan admires "women who wake up 30, 40 minutes early to put on eyeliner," she said she is "just not that person."
Milan also slammed the over use of photoshop saying it doesn't represent reality to young girls:
"I hate it. There was a company that I did a photo shoot for once that manipulated the photo so much, I was like, 'That's not even me.' Like, what's the point? You wanted my name, and then you wanted the version of me that I'm not. I absolutely hate it," she said. "Now, do I sometimes want them to depuff my eyes? Help me out with a little bit of lighting. But do I want them to stretch my legs, thin out my waist, curve my hips, elongate my neck, blah, blah, blah? No."
Photos via Glamour magazine.