Miley Cyrus Reveals Why She Doesn't Feel Right Walking The Red Carpet Anymore!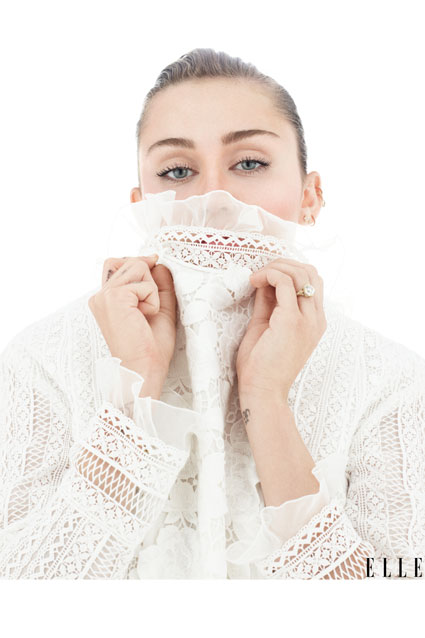 Miley Cyrus has revealed in an interview for Elle magazine the admirable reason why she just doesn't feel comfortable walking the red carpet anymore.
"A year ago I had to do the A Very Murray Christmas premiere, and I will never do a red carpet again," she says in the October issue of Elle magazine. "Why, when people are starving, am I on a carpet that's red? Because I'm 'important'? Because I'm 'famous'?"
"That's not how I roll," Miley says. "It's like a skit, it's like Zoolander."
The 23 year old singer looked simply stunning as she modelled a sheer, white Giambattista Valli dress for the magazine.
In the publication, Miley also spoke about wanting to expand her social media presence. "I want to be on Snapchat. I don't know how to use it," she admits. "I feel like I'll be an old lady that's too held back, because I don't keep up with it."
She also mentioned her 26 year old boyfriend Liam Hemsworth is slightly obsessed with Pokemon Go. Miley says she has absolutely no interest in the game but that says his interest is reaching fever-pitch level!
"This morning Liam woke up and tried to go to the car wash because it was a, what do you call it? PokéSpot," she says. "Like, 'Got to go find them and catch them all! Ahh!'"
Photos: Instagram