Miley Cyrus And Liam Hemsworth Sing To Justin Bieber In The Car!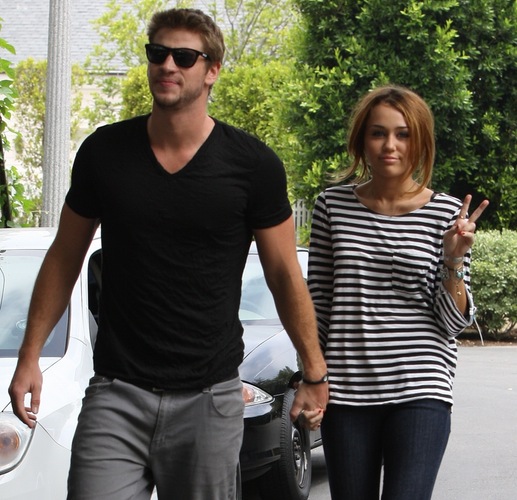 Miley Cyrus and Liam Hemsworth may be one of LA's hottest celebrity couples but a recent video where the two love birds are singing along to Justin Bieber proves that they are just like the rest of us- huge dags!
The Wrecking Ball singer uploaded the footage to her Instagram account which is focused solely on her new dog Barbie, while in the background you can clearly hear Liam attempting to sing along to Justin Bieber's track "love yourself."
Liam tries to scare Miley at the end and you hear her say in an angry tone- "babe stop, seriously!" Proving that no matter how rich or how famous you may be- your partner will ALWAYS do something to piss you off!
23 year old Miley and 26 year old Liam are yet to officially confirm they're engaged again but all signs are pointing to a wedding in the very near future. Miley has been dropping the most hints by flashing her engagement ring on Instagram as well as sharing lots of not so subtle hints that Liam is her one and only! At the end of the day who really cares if they announce anything or not- the two look positively smitten and we wish them all the best!
One thing though- Liam definitely needs to let Miley handle the vocals from now on! Ouch- my ears!