Model Blanca Padilla Responds to Gigi Hadid's Letter to Body Shamers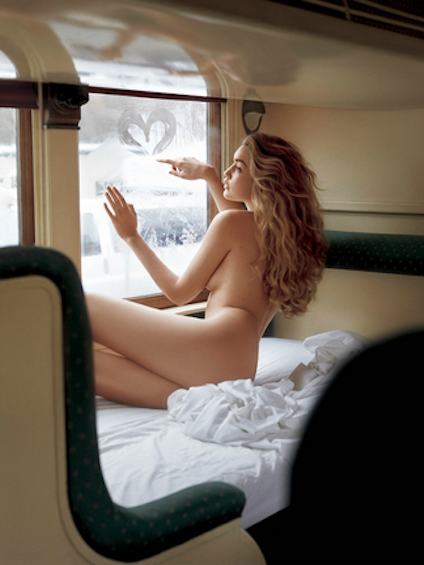 Last month, Gigi Hadid wrote an open letter to her critics on Instagram. Hadid called out her haters who were quick to point out that although she has a great body, it's too big for the runway- she needs to lose weight.
When Gigi posted her open letter she received a barrage of support from her fans saying that she was absolutely perfect and didn't need to change a thing about her body.
That is everybody except Spanish model Blanca Padilla. She has mixed feelings about this whole fat shaming issue.
"I agree with what she said, but on the other hand I want equality for everyone," said Blanca during an interview with a Spanish show on The Fashion Spot. "I don't have a problem with the fact that you're a curvy girl on the runway, I support that. But if it was me with your same measurements going to a casting, they would send me home to lose weight. Most of us have to conform to extreme measurements, because otherwise we won't book any jobs while others have the privilege to say that designers love them despite their curves."
The Victoria's Secret model said she believes Gigi's massive social following (she currently has 7.5 million followers on Instagram) may have something to do with her success in the industry. "Well then, why do they love you? Maybe your millions of followers on Instagram might have something to do with it as well," she said.
Although Blanca acknowledged that social media has helped her career as well, she believes its importance may be overvalued in the modelling world.
"I do benefit from social media, but I think their influence is too crazy now. There are models who are only booked because of how many followers they have only, and there are very valid models out there who aren't booking many jobs because they don't have social media, and they might be as valid, if not more, than some of the popular girls now," Blanca said. "So everything is quite perplexing now, not fair for everyone and definitely not equal for everyone."
What do you think? Is Gigi Hadid being used in runway shows and photo shoots more often because of her huge influence through social media? It's no secret that Gigi Hadid and Kendall Jenner are the 2 hottest models at the moment. It's no coincidence that they both have starred in reality shows and have a massive following of fans. Surely designers and fashion houses look at this influence when deciding who to choose for particular shows. Maybe Blanca Padilla is right – there should be equal treatment for everyone.
Photos courtesy of Google images