Model Cara Delevingne Sparks Engagement Rumours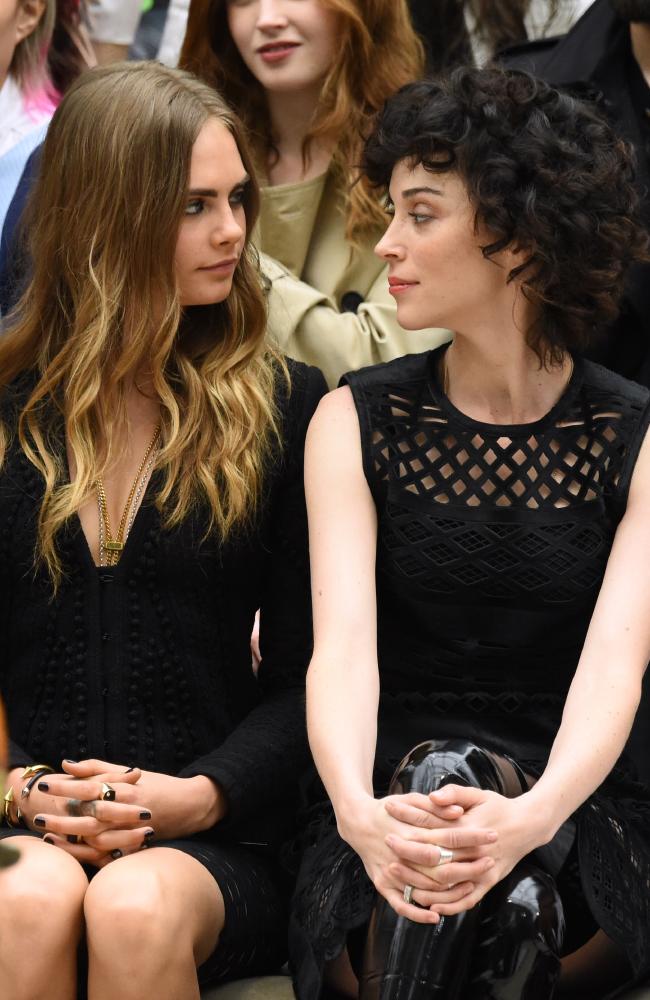 Cara Delevingne sparked engagement rumours once again after arriving for a TV appearance on Jimmy Kimmel Live this week in Hollywood.
The 23 year old model was dressed in a lion print pyjama set with green sneakers and a black and gold side bag, but all eyes were on the piece of bling on her ring finger. It's fuelled speculation that she is in fact engaged to her girlfriend St Vincent, 33 (real name Annie Clark). The two have been an item since March last year.
Back in February, Cara and her girlfriend were spotted in Paris where they enjoyed a romantic moment at the top of the Eiffel Tower. An onlooker reported seeing the couple: "I could see Cara on bended knee, clearly proposing to her girlfriend. It was really touching. Cara obviously likes to do things traditionally."
And in June, St Vincent posted a picture of a note that said: "Marry me, Annie Clark." She captioned her Instagram post "OK …".
Whatever the case may be, the two are definitely keeping everyone guessing.
Meanwhile, Cara is busy promoting her upcoming movie Suicide Squad. The model plays the role of June Moon and her alter ego Enchantress in the fantasy film. The blockbuster also features Aussie actress Margot Robbie as Harley Quinn.
Photos via Google Images.