Do Mothers Really Have To Accept And Love Their Stretch Marks?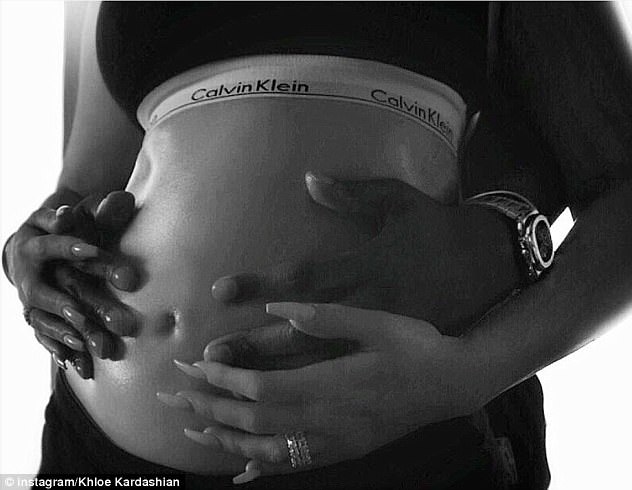 Do Mothers Really Have To Accept And Love Their Stretch Marks?
Reality TV star Khloe Kardashian is currently seven months pregnant with her first child to boyfriend Tristan Thompson.
The couple made the announcement via Instagram (of course) and since then Kardashian has been very vocal (unlike sister Kylie) with how pregnancy is treating her.
Clearly the mum-to-be is ecstatic about motherhood but at the same time is seeing her body change in ways that are no doubt foreign to her.
Just a few days ago the fitness fanatic posted the following message to her Twitter account. It's about getting stretch marks during pregnancy and the relief Kardashian felt at not finding any…yet.
While the message was one we've probably all verbalised at some stage to our girlfriends, the fact that Kardashian posted hers on social media for millions to see means that she was subjected to haters like this:
The follower felt the need to tell Kardashian to just "embrace pregnancy." Without missing a beat the reality star hit back with this empowering message:
"How do you know I'm not embracing it?" the pregnant star declared. How indeed? Just because we may whinge and complain about our swollen ankles, stretch marks and constant reflux while pregnant does NOT mean we're not embracing our pregnancies. Plus not every woman enjoys her pregnancy nor should she have to!
The follower who made the initial comment decided to backpedal somewhat by saying once you're not pregnant anymore you'll "wish to have them back."
Really? While I absolutely loved being pregnant and felt blessed to have even fallen pregnant in the first place there are definitely aspects I DID NOT love and would whinge about constantly. Things like not being able to see my hooha for the last trimester or having such swollen ankles that I basically lived in thongs for most of the year.
Did that mean I wasn't embracing my pregnancy? No. It just meant I was getting real about the things that sucked…for me. Just like Khloe Kardashian is simply voicing her opinions on how her pregnancy is shaping up for her. In fact just yesterday the reality star once again posted a throw back photo of herself looking 'fit' with the hashtag #imissmybody.
Cue the comments saying she should just be thankful she's pregnant. Yes, she should be thankful and my guess is she most definitely is but don't forget this is a woman who has struggled with her weight for many, many years. She was always known as the 'fat Kardashian' or the 'ugly one' while her other sisters were admired for their looks. It's only recently that Khloe too has come to a place where she feels great in her own body (whether it's through exercise or surgery is irrelevant) so if she chooses to look back on  photo where she felt her body looked hot then good for her. I too reminisce of the days I could leave the house without wearing a bra safe in the knowledge my nipples wouldn't be dragging on the floor.
So my question is this…do we as women really have to love and accept our stretch marks?
Images: Twitter