Neil Patrick Harris Shares His Family's 2016 Halloween Photo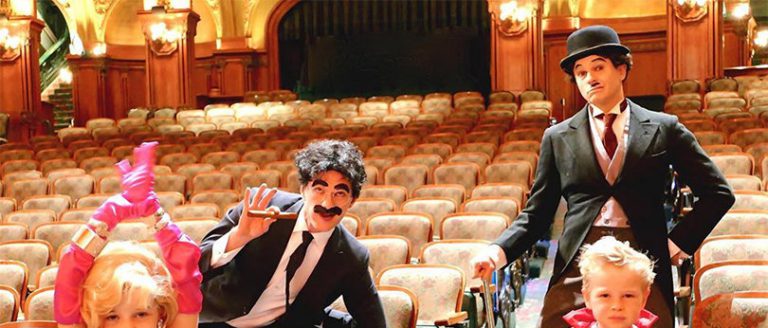 Neil Patrick Harris Shares His Family's 2016 Halloween Photo
It has become an annual event – waiting for Neil Patrick Harris and husband David Burtka to share their adorable family Halloween photo. They are always brilliantly thought out and perfectly adorable, every year.
I'm not gonna lie, I kinda stalked NPH's Insta and Twitter accounts to see if he'd shared it with his followers several times.
And here it is! *drumroll*
Neil captioned his Instagram image with movie-themed emojis and the text "??Hooray for Halloween!??#Marilyn #Groucho #Chaplin#JamesDean @dbelicious"
Six year old twins Harper and Gideon dressed up as Marilyn Monroe and James Dean, while Neil and David donned Groucho Marx and Charlie Chaplin costumes.
Well done again to one of the most beautiful celebrity families ever. You've won Halloween again this year!