New Mum Audrina Partridge Shares More Photos Of Adorable Daughter Kirra!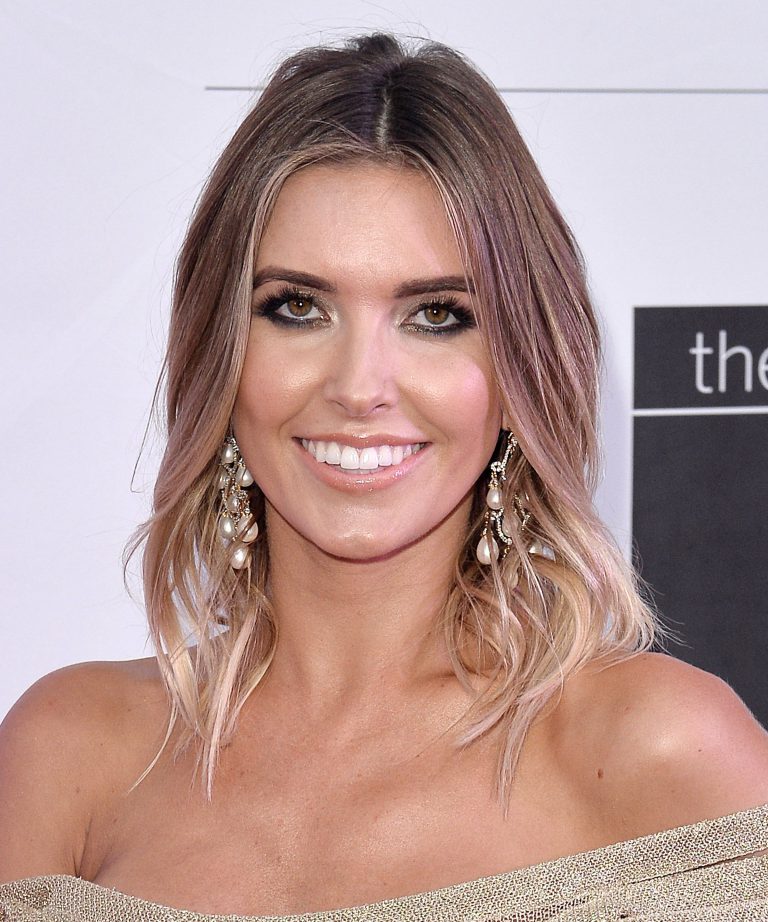 Audrina Patridge is definitely loving her role as a new mum!
The former Hills star has posted lots of new photos of her baby girl Kirra Max Bohan last week and has said how hard she's finding keeping her out of the public eye.
"It's been hard telling all friends and family not to post or know when the right time is," she wrote on Instagram alongside a family pic. "My entire phone is filled with videos and pix of her."
Audrina is loving being a mum for the first time and says how sweet motherhood has been so far!
"We are so incredibly lucky! Kirra is the happiest, most beautiful baby with a constant smile and lots of goo-ing and gaa-ing! She loves giving Corey and I the biggest smiles, but I can't wait until she giggles for the first time…Right now she gives lots of expressions but no noise."
The reality TV star says: "She sleeps 6-7 hours a night only waking up once or twice and is pretty laid back unless of course she's hungry, has to burp, needs a diaper change, or gets restless!"
Audrina and her fiance Corey Bohan welcomed their first child together in June and have been smitten by her ever since.
"I never imagined I could love someone with all that I have, but my love for her grows each and every day. I absolutely love being a mom—Kirra is my number one priority. If I'm being completely honest, the first month of no sleep, C-Section recovery, unpacking, and getting back into the swing of things was pretty grueling. But, at the end of the day, all I had to do was take one look at Kirra and none of that mattered anymore."
Photos: Instagram