New Study Reveals Taking Selfies Can Make You Happier And More Confident!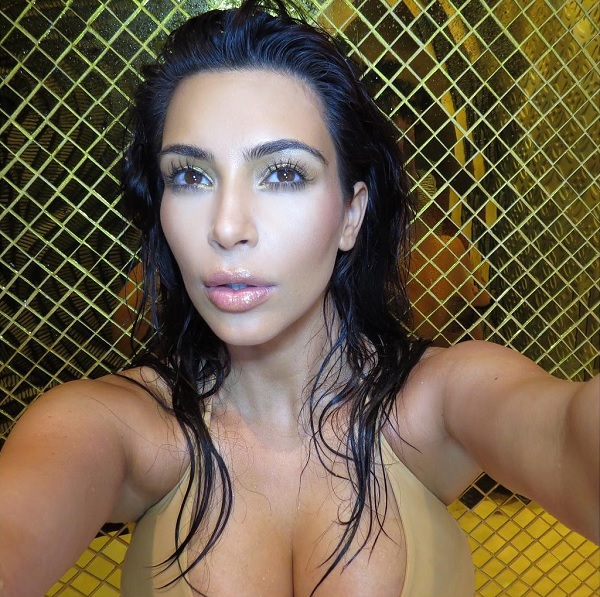 Kim Kardashian recently revealed that during her holiday in Mexico she took a whopping 6000 selfies in order to get the perfect picture!
Now while that sounds a little extreme- and not doable on my phone for a start as it runs out of memory in a heartbeat- the reality TV star may actually have found the key to happiness.
A recent study by the University of California, Irvine, has found regularly taking selfies and sharing these can make you a happier person by increasing positive feelings and therefore improving your emotional state.
"Our research showed that practicing exercises that can promote happiness via smartphone picture taking and sharing can lead to increased positive feelings for those who engage in it," said lead author Yu Chen, a postdoctoral scholar in UCI's Department of Informatics. "This is particularly useful information for returning college students to be aware of, since they face many sources of pressure."
By conducting exercises with smartphones and gauging users' psychological and emotional states, the researchers found that the daily taking and sharing of certain types of images can positively affect people.
Students were asked to take three types of photos to share- selfies, something that made them happy and something that would make someone else happy.
These were the results: Participants in the selfie group reported becoming more confident and comfortable with their smiling photos over time. The students taking photos of objects that made them happy became more reflective and appreciative. And those who took photos to make others happy became calmer and said that the connection to their friends and family helped relieve stress.
So there you have it! It seems the Kardashians may be onto something after all. Who knew selfies could make you happy?! So what are you waiting for- start snapping!
Photos: Google images