Nick Cannon Sets Up Candy Room In His House For Twins Monroe And Moroccan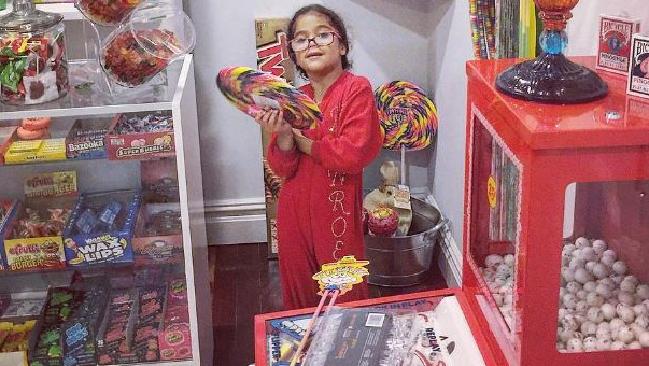 Nick Cannon and Mariah Carey's 5 year old twins, Monroe and Moroccan have their very own Candy Shop at their dad's house!
Cannon set up the Willy Wonka looking room, which he calls the Cannon Candy Shop to surprise his 5 year old twins. The room is complete with just about every sweet under the sun- there's a fairy floss machine, giant Lollipops, Pop Rocks, Swedish Fish, Razzles, Wax Lips, and much, much more.
(We hope Cannon is good friends with a dentist too…just saying.)
If a candy room wasn't enough to keep two children screaming with glee (or a sugar high) then how about their very own ball pit right in their living room?! Cause that's exactly what Cannon did for Christmas- complete with red holiday-themed balls!
The kid's even got to decorate the Christmas tree (one of many throughout the house) to their mum's classic tune "All I want for Christmas!"
Cannon boasted that the children get to have a Christmas tree in every room of the house so they are reminded of the holiday season all the time. Now that is some serious Christmas spirit right there!
Photos: Instagram