Nicky Hilton Takes Baby Lily-Grace Out For A Walk In The Coolest Pram Ever!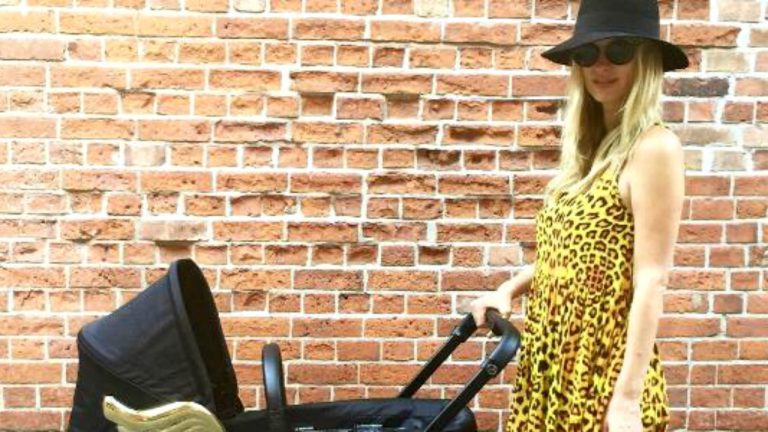 Nicky Hilton took daughter Lily-Grace for a walk through New York City and showed off what may be the coolest pram we've ever seen!
Nicky gave birth to her first child just three weeks ago and the new mum looked so chic wearing a leopard print dress, oversized hat and black flats. Nicky was seen pushing a stylish black pram, decorated with gold wings which was designed by her good pal and designer Jeremy Scott for Cybex.
"Morning stroll," Nicky captioned the picture below.
Jeremy Scott also showed off his latest creation on Instagram, which can be purchased for $449.95. "Precious Cargo!!!" he wrote. "@nickyhilton with her @itsjeremyscott for @cybex_global Winged Baby Stroller!"
This is Scott's second collaboration with Cybex and according to the company's website, the partnership is an attempt to "allow parents to continue an inspiring lifestyle despite the madness of having kids." In other words – you can still look cool with spew down your back, yo!
Nicky Hilton and James Rothschild welcomed their daughter almost exactly one year to the day of their first wedding anniversary. The couple were married in a lavish ceremony at Kensington Palace in London, England, on July 10, 2015.
Photos: Instagram