The NOKIA 3310 Is Back And It Has SNAKE!!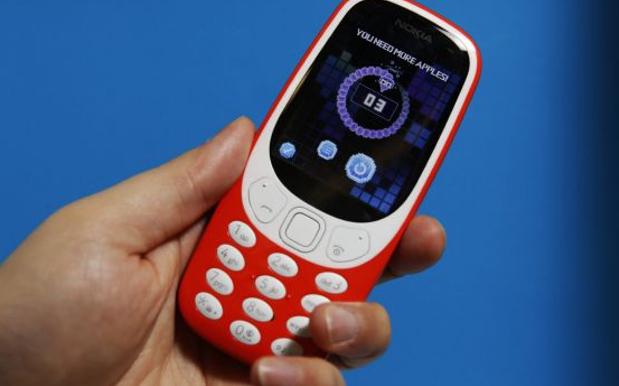 The NOKIA 3310 Is Back And It Has SNAKE!!
Are you finding all these smartphones a bit too 'smart' for you? Do you miss the good old days when your phone just had text, call and SNAKE? Do you miss the indestructible Nokia with a battery life that lasted a whole week. And a range of colours as bright as the rainbow?
Well guess what? It's back! Nokia has unveiled their modern take on the 3310, designed as a "consciously minimal-use device in an era of feature-loaded smartphones."
The phone has been redesigned and features a far more minimal operating system than the current smartphones and it only functions with a 2G network.
But more importantly…it has Snake. It's been tweaked and updated a bit but nonetheless the 2001 hit game is back baby!
The new Nokia also has a colour screen, an SD card slot, and a battery that'll apparently last a month on standby mode. Which is great if you have no intentions of using the internet…ever.
With Nokia's sales taking a nose dive in recent years it will be interesting to see if the new 3310 will help get things moving again. It will likely pick up fans of the original handset who are over the smartphone fatigue we probably all know too well.
And did I mention it has SNAKE you guys?!
You asked for it… we brought it back. The Nokia 3310 is reborn. #MWC17 pic.twitter.com/UZfHMHIZid

— Nokia Mobile (@nokiamobile) February 26, 2017