North And Saint Look To Be Having An Absolute Ball With Their Mum In Mexico!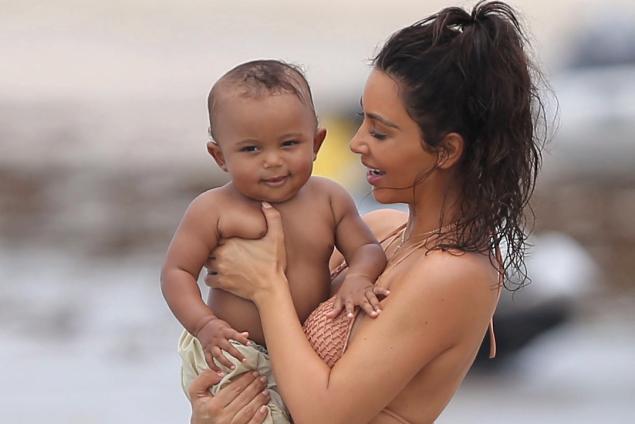 Mum of two, Kim Kardsahian can't stop smiling as she enjoys some quality family time with her kids in Mexico.
The proud mum looked so happy as she splashed around in the pool with her daughter North, three, and eight-month-old son Saint this week.
The family are currently enjoying a holiday in Punta Mita, Mexico where they have been snapped enjoying the beautiful beaches and amazing weather.
Nori was loving doing belly flops into the pool!
Saint also got in on the action paddling his hands and feet in the pool from the safety of his lilo.
Kim has been showing off her toned figure in a range of swimsuits these holidays. The reality tv star has worked at losing her baby weight after having Saint December and is extremely happy with the results.
Kim recently admitted she feels proud of her body after working hard on it: "I mean after you have a kid, now if you have two kids, there is a feeling that … I mean I lost 70 pounds (32kg)! So when you dedicate yourself to getting up every morning. You know waking up at six in the morning, feeding one baby, running to go workout for an hour, coming back, feeding another baby — my husband. And then coming back and then my daughter wakes up, having to feed her. You know it's like I have three people that I have to take care of."
Photos: Google images