The Official Wonder Woman Trailer Is Here!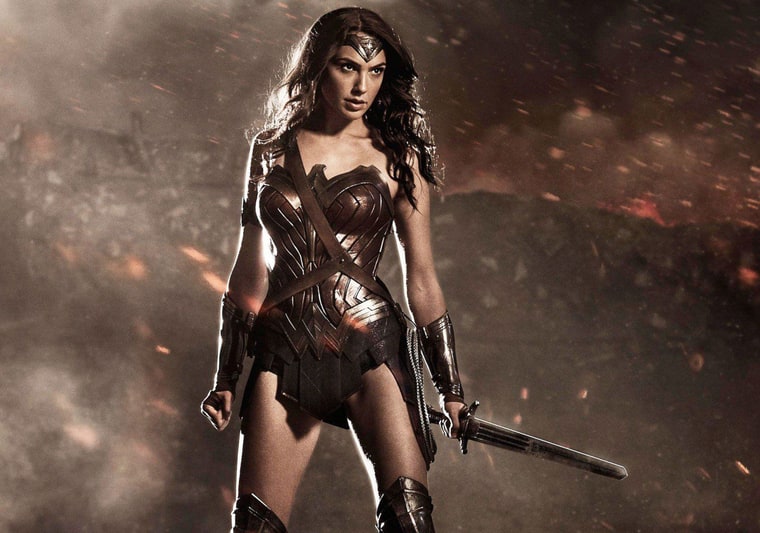 The first Wonder Woman trailer debuted at the San Diego Comin-Con on Saturday and it's visually spectacular! We see Amazons battling on horseback, characters engaged in aerial dogfights and of course Wonder Woman using her famous lasso!
Actress Gal Gadot is Diana Prince and Chris Pine plays Steve Trevor. The preview for the upcoming movie shows the Amazonian princess awkwardly meeting Pine's fighter pilot character.
"Have you never met a man before? What about your father?" Steve asks. Diana responds, "I had no father. I was brought to life by Zeus." Steve's reply? "Well, that's neat."
We first saw Gadot as Wonder Woman in Batman v Superman: Dawn of Justice, which made $827 million worldwide when it launched in theaters in March.
' Before she was Wonder Woman, she was Diana, princess of the Amazons, trained to be an unconquerable warrior. Raised on a sheltered island paradise, when an American pilot crashes on their shores and tells of a massive conflict raging in the outside world,
Diana leaves her home, convinced she can stop the threat. Fighting alongside man in a war to end all wars, Diana will discover her full powers…and her true destiny."
Wonder Woman hits theatres on June 2nd 2017! We can't wait!
post