Olivia Newton John Speaks Out On The Disappearance Of Her Ex Partner Patrick McDermott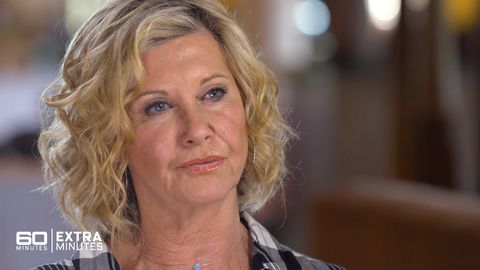 Olivia Newton John's ex partner Patrick McDermott was reported missing in 2005 and she says 'it's only human to wonder what happened' to him.
The couple had been dating for nine years when he allegedly went missing off a fishing boat in California. Since then witnesses reported seeing him alive and well living in Mexico. Olivia and Patrick had split just months prior and he had filed for bankruptcy, with debts totaling $30,000.
None of the 22 passengers that were with him on the fishing boat noticed him go overboard and he was not reported missing until a week later. The US Coast Guard launched an exhaustive search of the area but failed to locate a body.
Olivia, 68 spoke to the 60 Minutes program for the first time about his disappearance. "Yeah it was very hard. He was lost at sea and nobody really knows what happened," Newton-John told Nine. When questioned whether she wonders whether Patrick may still be alive she said: "Of course." "I mean it's human to wonder. But you know … those are the things in life you have to accept and let go. Because whenever you go through difficult times there's always those concerns. But you know, I live on, and of course questions come up, that's human."
Woman's Day earlier this year published fresh claims that Patrick McDermott had been found alive and well. It reported that fresh evidence showed McDermott is living in Mexico, having settled down with a European girlfriend. An investigator told the publication: "It's rumoured he was with a German national. I spoke to people there. The girl he was travelling with was described as having a German accent."
Photos: Google images