Olivia Newton John's Daughter Chloe Says- Having big breasts does not make you stupid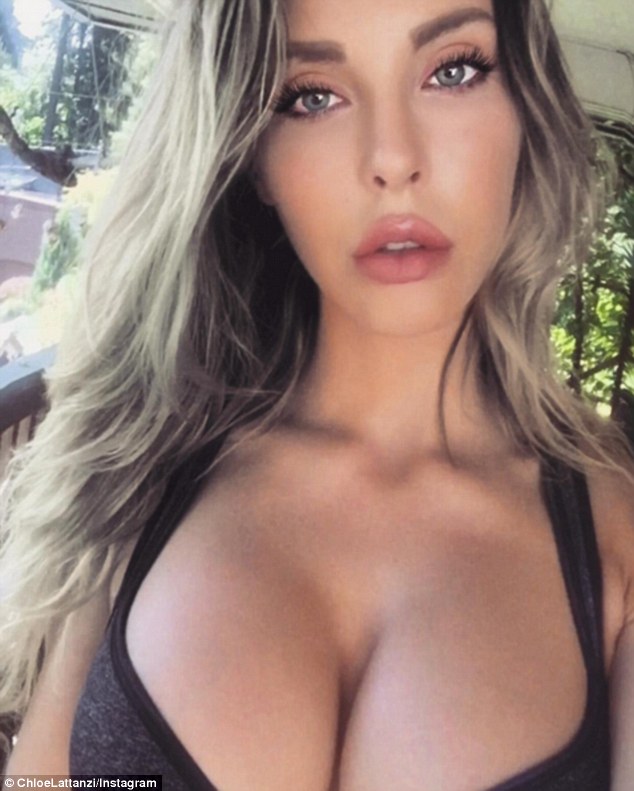 The daughter of Olivia Newton John and Matt Lattanzi has been posting a series of photos on Instagram which have prompted people to comment on her doll like physique- rumoured to be the result of surgical enhancements.
In one image Chloe, 30 showed off her toned and very slim figure in a pair of figure hugging pants and a beige crop top.  The photo was part of a photoshoot for Equestrian Designs and also featured her mum Olivia in the shot.
Chloe has been body shamed in the past because of the sexy selfies she posts to her social media accounts. She recently hit back at the haters and continued to post even racier pics. In one photo, she cheekily shows her butt to the camera in a skimpy bikini, adding the caption: 'Beautiful memories'.
'Being unashamed of your feminine form makes you strong. It takes strength to accept and love yourself,' she wrote.
'This message is for every woman who has ever been called stupid or a bimbo for having confidence and for loving your body. Having big breasts does not make you stupid. It's calling people stupid for having big breasts that makes you ignorant'.

'I love you all. I celebrate the sexy free confident woman,' she concluded.
It's been widely publicised that Chloe has had a troubled past which included anorexia and drug abuse. Since then she has enjoyed a successful music career even reaching No. 1 on Billboard's Hot Dance Club Songs with her single 'You Have To Believe.'
Photos: Instagram