Olivia Wilde Soothes Baby Daisy With a Walk Through the Neighbourhood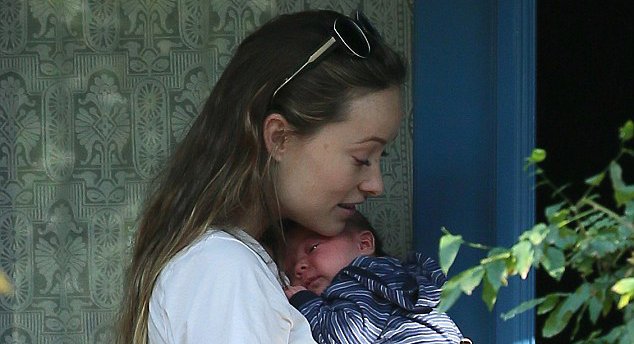 Olivia Wilde Soothes Baby Daisy With a Walk Through the Neighbourhood
We've all been there! Sometimes the only way to settle your bub is to go for a gentle stroll through the neighbourhood, and it appears that is exactly what Olivia Wilde has done to soothe her newborn daughter Daisy.
The 32-year-old actress had a calm and serene expression on her face as she softly spoke to her tiny daughter, who is almost three weeks old.
The mother and daughter were joined at the door by Olivia's faithful rescue pooch Paco, who had no intention of letting his owner out of his sight.
At one point, the actress snuggled Daisy up into her neck as if to burp her.
Daisy, who was born on October 11, is the Olivia's second child with fiancé Jason Sudeikis, 41.
They welcomed their son Otis in April 2014 after getting together in November 2011. They've been engaged since the beginning of 2013.
Images: Google