The Original Wiggles Are Reuniting For A One-Off Adults Only Show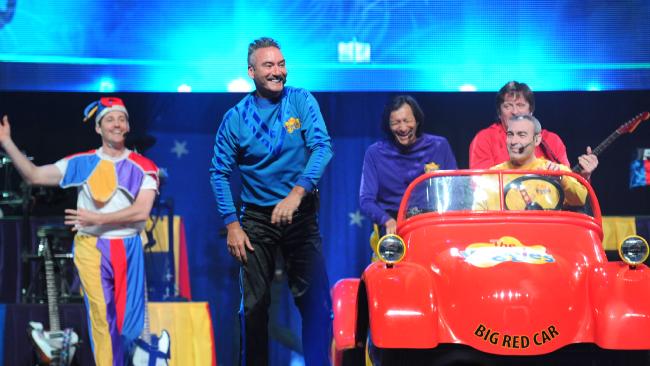 Get ready to do the Hot Potato and Cold Spaghetti! The original Wiggles are back for an adults-only pub show featuring original members Anthony Field, Murray Cook, Greg Page and Jeff Fatt.
Murray and Jeff, made an appearance on morning show Today Extra to announce the news that they have come out of retirement for the Melbourne gig to be held in September. All profits from the show are being donated to Soldier On– a support group for men and women who have been physically or psychologically affected during their service.
Greg, Murray, Anthony and Jeff will hit the Croxton Bandroom stage in Thornbury, Melbourne on September 9 to perform their children's classics to a grown up crowd. Punters are saying all the cool kids will be donning their skivvies to come and hear their favourites tunes while knocking back a few drinks!
While on the Today Show,  Murray said: 'We get approached in the street all the time. People are coming up to us – 20 somethings – saying: "You know you guys are legends. You were my childhood".
'I think Anthony had the idea that we would do a show for them and that we could do it really straight and we would do it as a Wiggles show…And they loved it,' the 56-year-old concluded.
With hits such as "Hot Potato", "Toot Toot, Chuga Chuga, Big Red Car" and "Dr Knickerbocker", how could you not be excited?
For more information on how to get tickets click here.