Osher Gunsberg's Ex-Wife Says Their Marriage Had Become Toxic!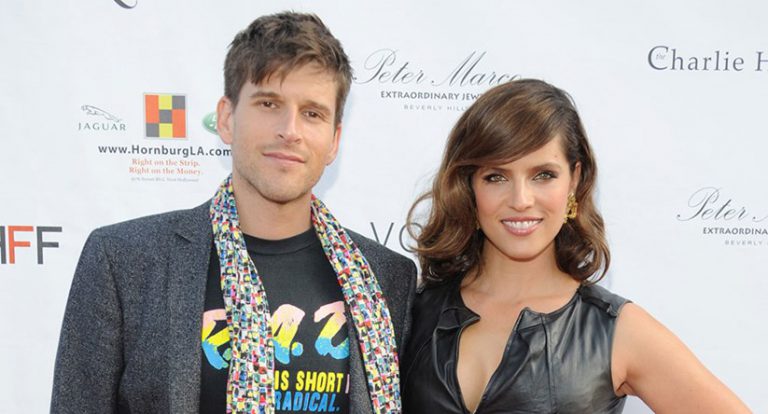 Bachelor host Osher Gunsberg's ex-wife has spoken out about their marriage which ended five years ago.
Israeli actress Noa Tishby, married Osher in 2008 and separated 3 years later. Now for the first time she has broken her silence about what went wrong.
"We started getting into patterns of fights that were completely irrational," she said. "I didn't know what was going on, so instead of knowing how to handle it, I would get into the loop of the fighting and arguing, and it's 100 per cent addictive."
Noa says that the warning signs were there early on and she could sense there was a problem even from their wedding day. The actress says the problems were in part due to Osher's struggles with alcoholism and depression.
"I've only seen him drunk twice. He actually wasn't drinking a lot. You can be alcoholic and not be drunk, and I didn't know that. I didn't think he had a problem because he wasn't drinking a lot," she said.
Osher (formerly known as Andrew G) only recently revealed that he had a problem with alcohol and promised that he would enter rehab and sort himself out. He even decided, at the age of 38, to change his name to 'Osher' – Hebrew for 'happiness' – in order to signal his changed outlook and attitude toward life.
His ex-wife says that although he did manage to curb his drinking the problems between them were still there. Noa says that during his sobriety he became even more argumentative and the fights between them would escalate.
"It became really toxic. It was a joint problem. I got as sick as he was because I was playing along with it."
Although Osher did seek professional help with a 12-step program, and has maintained his sobriety ever since it was too late to save their relationship: "It became very clear that we needed to heal separately," says Noa.
The couple say they are now good friends and have both moved on with new relationships. Osher is engaged to make-up artist Audrey Griffen and Noa to entrepreneur Ross Hinkle, father to her nine-month-old son Ari.
Photos: Google images