Paris Jackson's Desperate Pleas To Her Online Bullies-'I Don't Get Why I'm Such An Easy Target?'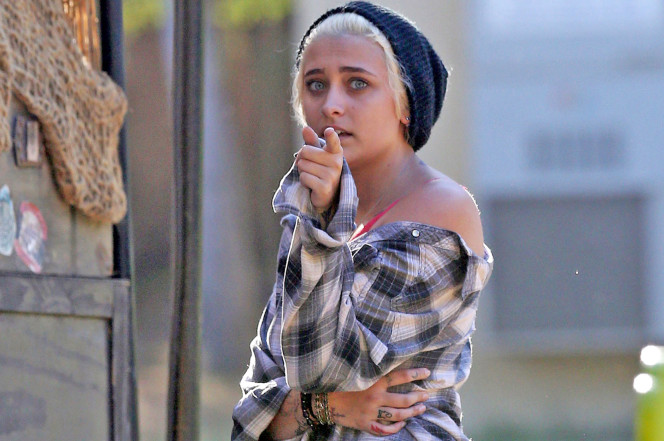 Paris Jackson has reached breaking point as she makes a heartbreaking plea to her internet bullies.
"When I was 14 I got so much hatred that I tried to kill myself," the 18 year old shared on Instagram.
"And then I took a two-year break from social media and people asked me to come back, to make my Instagram public again. So I did and nothing changed."
The teenager uploaded the videos of her pleas onto her Instagram account but has since deleted them. Michael Jackson's only daughter is seen crying over the hateful comments that have appeared on her social media feeds.
"I don't understand how there can be so much hatred in the world right now," Paris said.
"I've tried sticking up for myself, I've tried the whole, blocking the haters thing, not reading the comments. I've tried, I've tried a lot of things, ignoring it, but it's hard. It is when there's so much of it," she continued.
"And I don't get why I'm such an easy target. I try to be nice to everybody that I meet. I give everyone a chance. I'm usually a very trusting person."
Paris has struggled in the past with her online bullies and was hospitalised in June 2013 after cutting her wrists and swallowing a large amount of painkillers.
In recent months it seemed Paris was making progress with her recovery and her personal life which includes her rocker boyfriend of five months, Michael Snoddy. The pair (below) went public with the relationship in March.
"I try to be open with you guys about what I do on a daily basis, I share my life with you, I don't hide a lot, I'm very public," Paris said.
"So I'm sorry if there's something that I'm doing that you guys don't like. Maybe I'm too public? I don't know."
Amongst the hateful comments were those who supported Paris and made their voices heard.
"You are so beautiful paris," wrote one fan. "You don't have to be afraid honey, you are a STRONG woman, Yes the haters are so annoying but you have us we are going to defend you… You are not alone," said another.
Paris Jackson's Instagram account is still public which unfortunately still leaved her open to hateful and hurtful comments.
(If you or someone you needs support, please call Lifeline on 13 11 14 or visit www.lifeline.org.au/gethelp)