Pete Evans Angers Cancer Research Experts With His Latest Comments On Sunscreen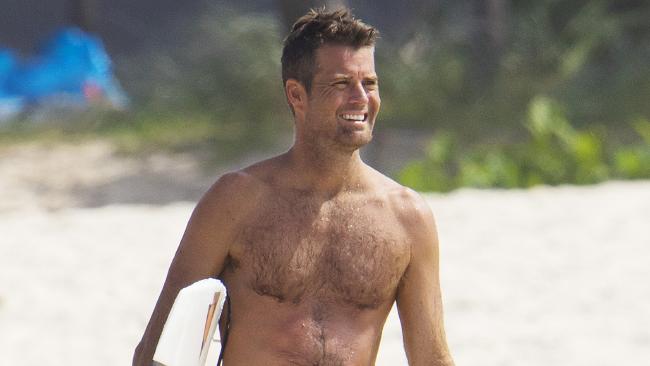 Celebrity chef Peter Evans is no stranger to controversy, often causing offence with his comments on how to properly follow a paleo diet and the health benefits you can obtain from it.
This time however, his comments have angered cancer research experts who say his advice regarding the use of sunscreen is very dangerous.
In a post on his official Facebook page, the My Kitchen Rules chef was asked by a follower what he uses for sunscreen. (see the conversation below:)
Anita Anderson Colbert: What do you use for sunscreen?
Chef Pete Evans:  generally nothing as i keep an all over tan all year and dont stay out for super long periods in the sun – read the healing sun by richard hobday for a great common sense view of our relationship with the sun. when I go surfing like i did this morning in fiji when I was in the sun for 4 hours then i use a product called surf mud which is as good as it gets for shielding from the sun. The silly thing is people put on normal chemical sunscreen then lay out in the sun for hours on end and think that they are safe because they have covered themselves in poisonous chemicals which is a recipe for disaster as we are witnessing these days. We need to respect the sun but not hide from it either as it is so beneficial for us, but use common sense. The goal is always never to burn yourself.

Terry Slevin, director of education at the CancerCouncil,  expressed concern over Pete's remarks.
"The science is clear, increased ­exposure to UV radiation equals an increased risk of skin cancer and this is from people who have been researching this for decades," Terry said.
"Sunscreen use, including UV absorbers, which he refers to as chemical sunscreen, has been proven to reduce skin cancer risk.
The question is who should people take their advice from on sun protection. Mr Evans is not someone I would call on for that advice. It's yet another case of someone in this case with a media profile undermining the safety and efficacy of sunscreen."
Pete Evans later clarified his statement by saying people just needed to be more aware of the type of sunscreens they are using.
"I promote the use of non toxic sunscreen if spending long times out in the sun, like I mentioned in my answer, as well as not staying out in the sun for long enough to burn," he said.
"So many people are vitamin D deficient and being sensible with your time outside is paramount — respect the sun by not overdoing it. Use common sense and research what is actually in all of the sunscreens, as like any product available there are good ones and not so good ones. Choose wisely."
Photos via Google images