Pete Evans Causes Controversy By Telling Osteoporosis Sufferer Not To Consume Dairy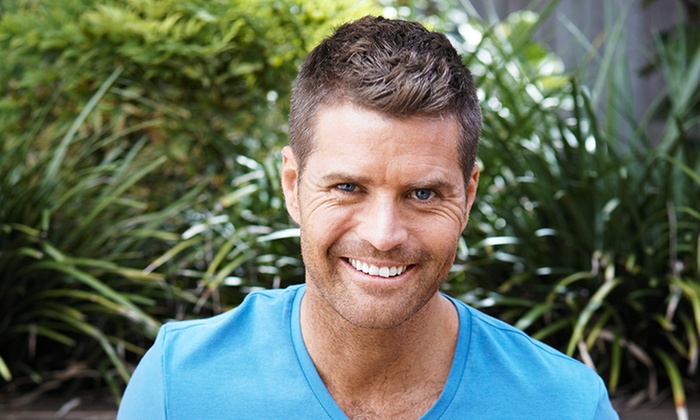 Celebrity paleo chef Pete Evans is under fire again for giving advice to a woman during a Facebook Q & A.
Pete told the woman who was suffering with osteoporosis to remove all dairy from her diet as calcium from dairy can actually remove calcium from your body. The chef then went on to recommend she eat the paleo way instead.
His advice has caused concern as it goes against standard medical advice which recommends people with the condition ensure they have enough calcium in their diet through foods such as dairy.
"Most doctors do not know this information," Pete said.
The medical director of Osteoporosis Australia, Professor Peter Ebeling, said: "He shouldn't be saying these things. It's really bad and just not true. The keystone to preventing osteoporosis is adequate calcium intake and this is achieved by three (daily) serves of calcium-rich foods like dairy. Dairy is the most easily available source and has the highest calcium content in it."
Following the controversial comments, the chef's name began trending on twitter as user started to make fun of him and his beliefs.
"People, don't ask Pete Evans for advice," tweeted one. "You'll get better advice from a rock."
Another said Evans was "just promoting his insane views", while one user called his advice "dangerous".
Pete has been in the firing line before with his views and advice giving. Last year, the publication of his paleo cookbook for young children was dumped by the publishers after he included a baby milk formula recipe containing liver and bone broth, which dietitians labelled harmful.
He also claimed fluoride lead to disease and warned people to not use toothpaste that contained the ingredient.
And just recently he angered cancer research experts by saying that people who use "normal" sunscreen are just covering themselves in "poisonous chemicals". He said he used "generally nothing", but suggested "non toxic sunscreen if spending long times out in the sun".
The paleo diet Pete promotes involves cutting out carbohydrates, grains, legumes and dairy while eating large quantities of meat, poultry, fish, eggs, fruit and vegetables. He says this "caveman" style of eating could help shrink tumours, lead to cancer remissions, assist in treating autism and stop asthma. Pete also claims it may ease the risk or symptoms of "mental illness, including dementia and Alzheimer's disease".
Doctors have warned against listening to any advice that has no medical backing or research.