Peter Andre Reveals He Worries About His Children's Weight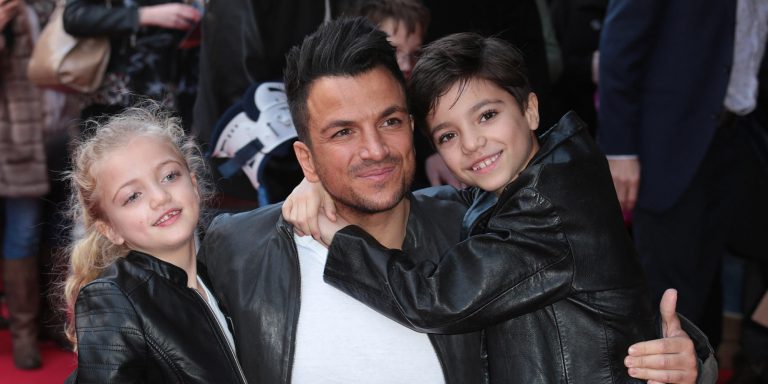 Peter Andre says he pays close attention to his children's weight and admits to monitoring them regularly.
The doting father of three says he's particularly worried about Junior,11 and Princess,9 his children with ex wife Katie Price.
Speaking on a UK talk show recently the 43-year-old pop star said he often weighs his son and daughter as he's afraid they may get too 'skinny'.
The issue on the panel was childhood obesity and Peter says he's very 'conscious' of his children's weight.
'I am conscious of my kid's weight in a completely different way. I don't know if I'm doing the right thing but I weigh them, because I want them to put on weight,' he admitted.
The singer admitted his concerns may come from his own childhood where he says he too was a very skinny youngster.
'I was a very skinny kid, when I was Junior's age, so if I see my kids not eating a lot I get concerned,' he explained.
He went on to say how difficult it is for kid's these days growing up and emphasised how his main concern is the wellbeing of his children.  'You hear things all the time that kids say things at school. My daughter's friend at school though she was overweight and she was very thin. So it concerns me. It's my way of trying to boost them up'
Peter's co-hosts on the panel disagreed with him weighing his children saying that would only give them a more negative perspective on their own body image.
'This day and age it's so much about body image, if you're putting that into practice by weighing them, they might be more focused on it later on in life. When I was a child the scales in my bathroom was a novelty. I don't weigh myself now. I just bought a flat and a I made a list of things I want to buy and scales isn't on there,' said guest panelist Ferne McCann.
Peter was quick to set the record straight on the matter, explaining: 'Don't get me wrong, when I say I weigh them I do it in a way that it's a bit of fun.'
What do you think about weighing your children? Is it a good idea or not?
Photos: Google images