Petition To Get Steve Irwin On Australian Currency Gaining Momentum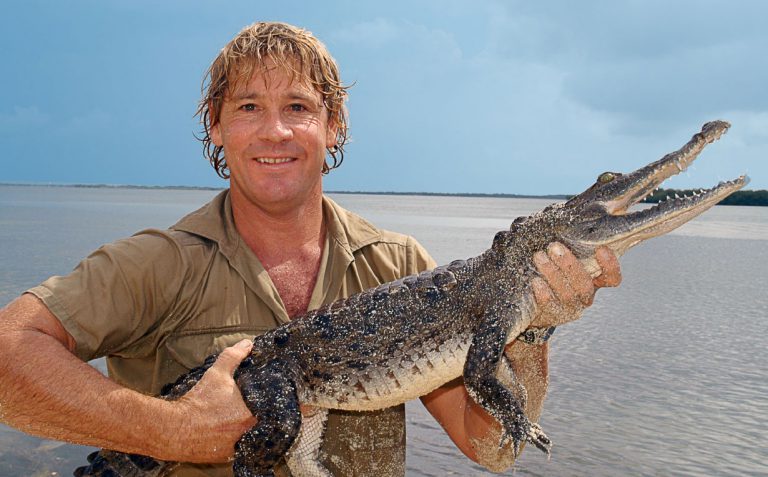 Steve Irwin died tragically in 2006 when a stingray barb pierced his chest while he was filming the underwater documentary film Ocean's Deadliest. While he was alive, Steve was revered as the quintessential Auusie bloke. A man's man who could tackle a crocodile and hug his daughter with equal amounts of passion. When Steve died he left behind a legacy that has been carried on by his wife Terri and kids Bindi and Bob. But for some, that's not enough.
Kyle Ryan believes Steve was 'the greatest bloke' and that Australia needs to show their appreciation by putting his face on our currency. So passionate is Kyle that he's started a petition to make his dream a reality. What started a week ago with a few hundred signatures has now grown to over 2000 on the change.org website. People have been writing in leaving their support with comments saying Steve was a hero, an Australian icon and should be forever immortalised.
"It's been ten years without the Aussie icon and although he's been recognised in many ways I'd imagine we could all support the idea of going one step further well deserved," Kyle says.
"With a list a mile long of all the good Steve had accomplished in our world let's show our appreciation to a great true blue Australian by putting Stephen 'Steve' Irwin on our country's currency."
The Royal Australian Mint said they invite those who signed the petition to send them a written proposal directly.
"The Royal Australian Mint prides itself on commemorating significant events and inspirational Australian icons through the art of minting coins," Royal Australian Mint CEO Mr Ross MacDiarmid said.
"We acknowledged the integral role Mr Irwin played in wildlife conservation as well as his positive influence on Australian culture by producing a special release commemorative coin in 2009.
This petition has further highlighted the passion throughout a sub-section of the Australian community to recognise Mr Irwin and we invite those who are leading the cause to familiarise themselves with our coin theme policy as published on our website and submit a written proposal to us directly for consideration."
Steve's only daughter Bindi, said she was ecstatic people wanted to see her dad on our currency.
"It is such an honour that Dad is being considered to be remembered forever on Australian currency. His legacy will continue to inspire us all, he truly changed the world," Bindi said.
A Melbourne artist by the name of Aaron Tyler decided to redesign Australia's bank notes last year by replacing the current faces with people like Steve Irwin.
"If someone's face is stamped on that money, it's a pretty big deal, right? So why don't we know who's on ours?," he wrote on his website.
"Those faces were relevant once, but they don't strike a chord with modern Australia. The time is right for a facelift. The time is right for STRAYA CASH.
"I decided to redesign Australia's banknotes, featuring instantly recognisable personalities and cultural icons that present-day Australians love."
What do you think? Do you support the push to have Steve Irwin's face on our currency? Who else would you like to see on there?